A Nigerian woman has taken to Facebook to seek advice after she found a female underwear in her husband's car.
The woman posted a picture of the pant and said she doesn't know if she should confront her husband to know how who owns the panties or report him to his family.
She wrote,

"Please advise me
See what I found inside my husband's car.. I don't know if I should confront him or I should show his brothers and sisters"
See below,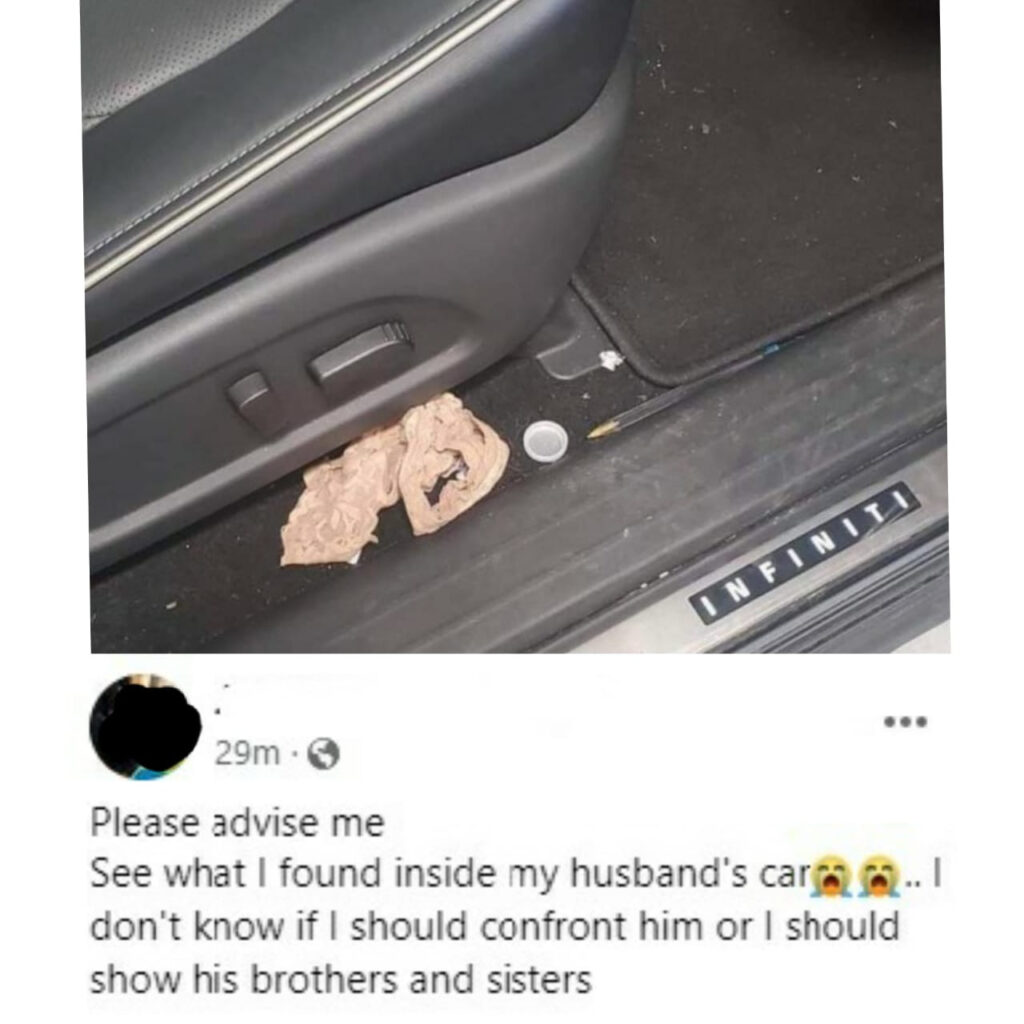 In other news, a South African man has narrated how he was set up by a thief who stole his laptop after meeting up with him to buy it back.
The man had earlier taken to Twitter to reveal that he received an email from the thief, who was 'kind enough' to attach a copy of the project he was working on. He also told him to reach out if he needs any other documents from the laptop before he sells it to an available buyer.
After sharing the email online, it quickly went viral and netizens advised him to contact the thief and offer to buy the laptop back, instead of selling it off to another buyer.
He took the advise and sent an email to the robber, offering to purchase the laptop from him. They then agreed on a price, and a date and time was set for the exchange.
The man however received a rude shock when he was jumped by the thief at their meetup point and was robbed again. He said his phone and money was taken from him.