Maria Chike, has thrown a subtle shade at ignorant Nigerians who are celebrating Christmas the Western way.
Taking to her Twitter handle, Maria questioned why Nigerians put boxes and presents under Christmas trees without fully understanding the idea behind it.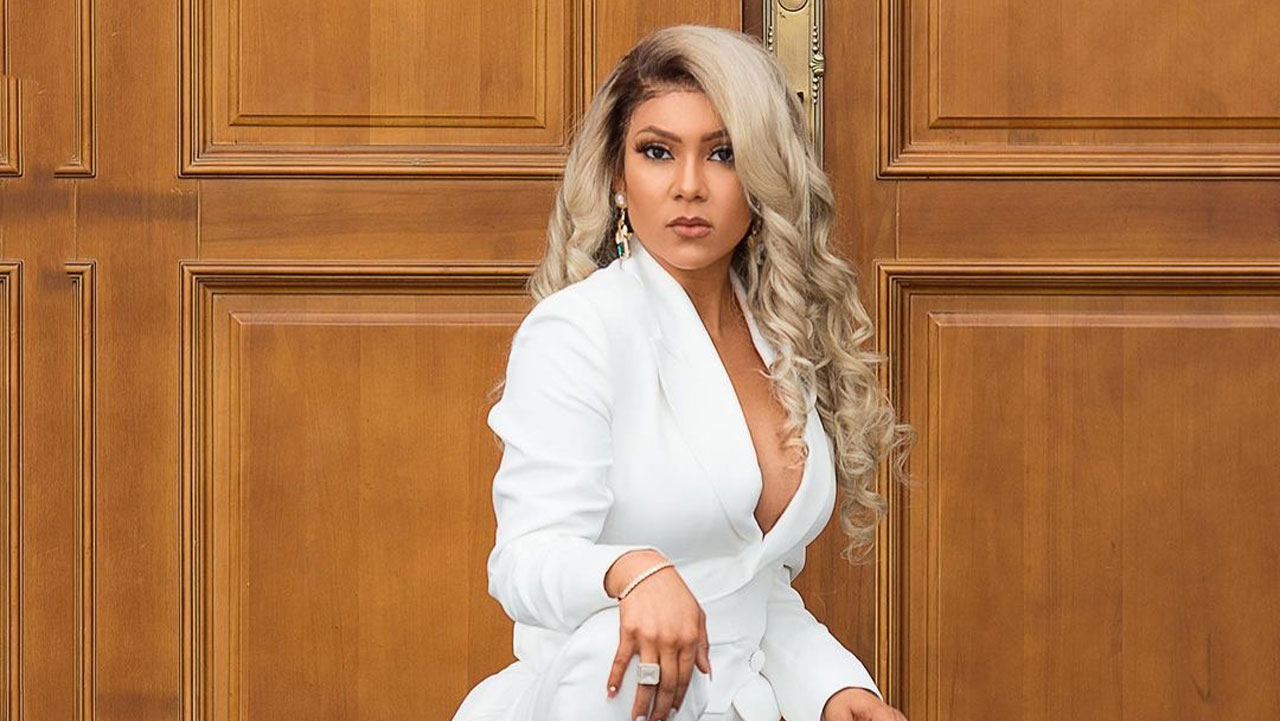 She clarified that Santa departs the North Pole a day before Christmas to deliver Christmas presents.
"Why am I seeing gift boxes and present under y'all Christmas trees?? Did you forgot Santa leaves the North Pole on the 24th and down your roof/chimney to drop off the presents? Y'all so funny. Understand the spirit of Christmas, just don't do it cause others are". Her tweet read.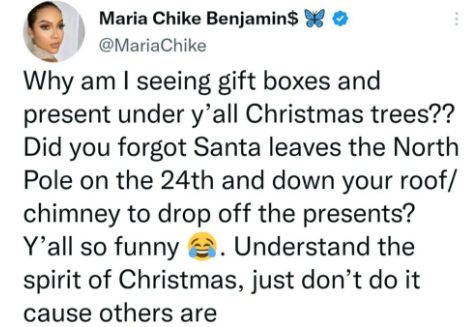 In other news, reality TV star, Tokunbo Idowu, better known as Tboss, has advised men who constantly complain about woman to date men instead.
The mother of one gave this advice in reaction to the tweet of a man complaining about a woman he took out on a date. The man had disclosed that he blocked the lady on social media because of the quantity of food she ordered on their date.
Reacting, Tboss asserted that "boys" of this generation complain about a lot of things concerning women, and told them to date their gender so that women can have peace.
"Boys these days be having too much to complain about. Date your gender and let us hear word already," she wrote on her Instastory.