A therapist has shared her thoughts on people who are very quick to threaten to end their relationships after a disagreement.
In a post she shared on her Twitter page, the Therapist opined that threatening to leave a relationship every time conflict arises can be a respomse to trauma.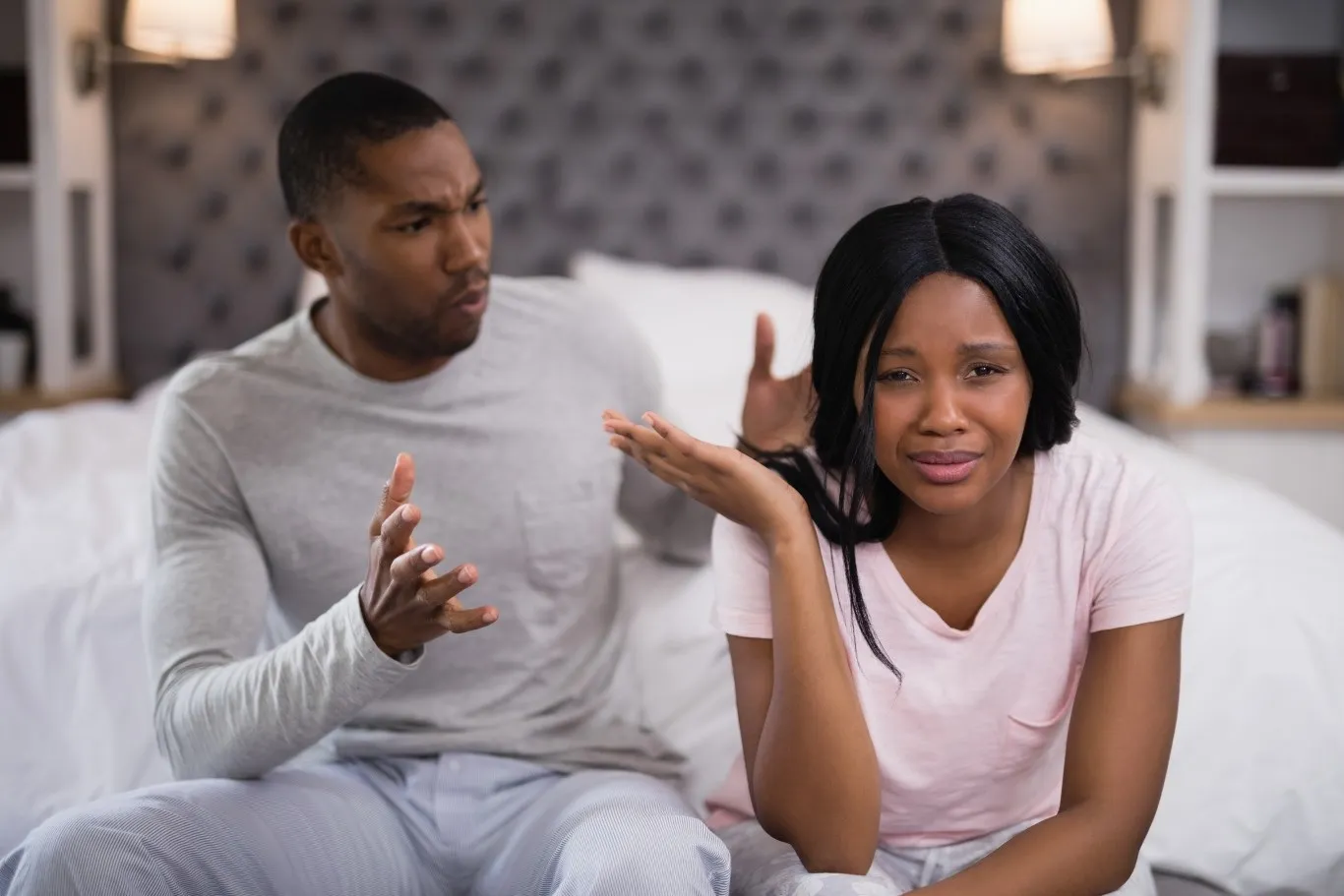 According to her, such persons are used to being abandoned so they want to leave first.
"Threatening to leave your relationship every time conflict arises because you're used to being abandoned so you want to leave first, can be a response to trauma — but it's also emotional abuse and can alter your partners sense of safety & security within the relationship." She wrote.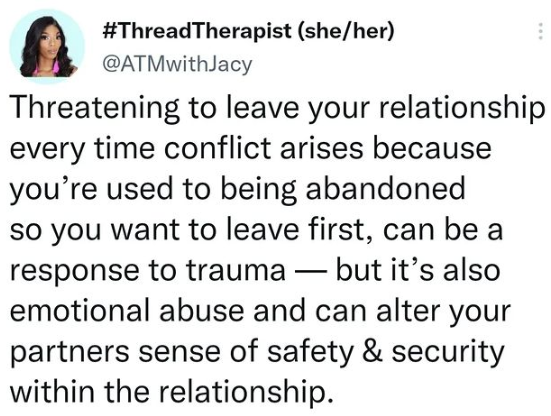 In other news, popular Ghanaian actress, Juliet Ibrahim, has advised people in abusive relationships to leave before it's too late.
The beautiful screen diva gave this advice while replying to a fan who asked for her opinion on domestic abuse in relationships.
"Hello, queen, please, what is your honest take on domestic violence?" "Stay and pray for change or walk away," the follower asked.
Responding, Juliet, who noted that her advice for anyone in abusive relationships is that they leave, revealed that she too had been a victim.
She said she fought her way out of the situation. She advised the lady to plan her escape and exit before its too late.