When music observers and lovers that pay close watch to the growth of Nigerian music look back at 2022, it will be described as the year where the gates of international progression were significantly flung wider apart, with Afrobeats acts and their records notching wins and making statements greater than even some of their international counterparts. However, beyond the year of seismic smash hits and viral Tiktok challenges tucked under the Nigerian music industry's belt, the power strides of the scene were backed locally by top-notch albums and EPs. With this in mind, the SUPERS staff community came together to rank the 15 best albums and EPs of the year judging by sonic and thematic quality, thematic diversity, cohesion, replay value and resonance.
Here are the 15 best albums and EPs of 2022:
15. Riddim 5 EP- Fave
Going against the typically unspoken calendar of the music scene which tends to spot minimal activity till the end of the first quarter of the year, Fave put out her debut project on the 20th of January. Despite her smash hit "Baby Riddim" already bringing in the ringer, Fave had not rested on her oars, delivering a 5-track EP that was not only soothing and hypnotic with songs like "Obsessed" but featured a refreshingly different perspective on what it is for a woman to navigate love in these times and climes– "Mr Man".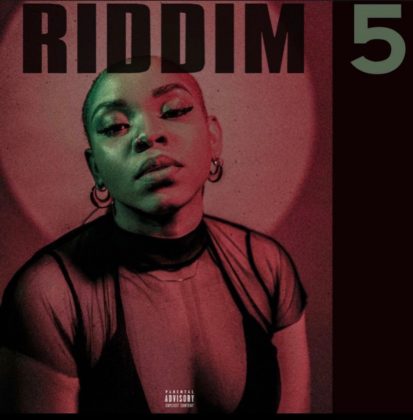 With these factors and notwithstanding its early release, the gravelly-voiced singer was also able to withstand recency bias to notch the 15th spot on our list of best projects of the year with her Riddim 5 EP.
14. More Love Less Ego- Wizkid
Over time, Wizkid has earned him a near-endless list of praise epithets and has despite the seemingly polarising reviews of his More Love, Less Ego album, been able to with it, maintain these adulations as one of the greatest singers of his Nigerian generation.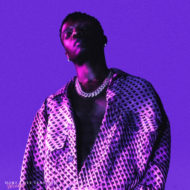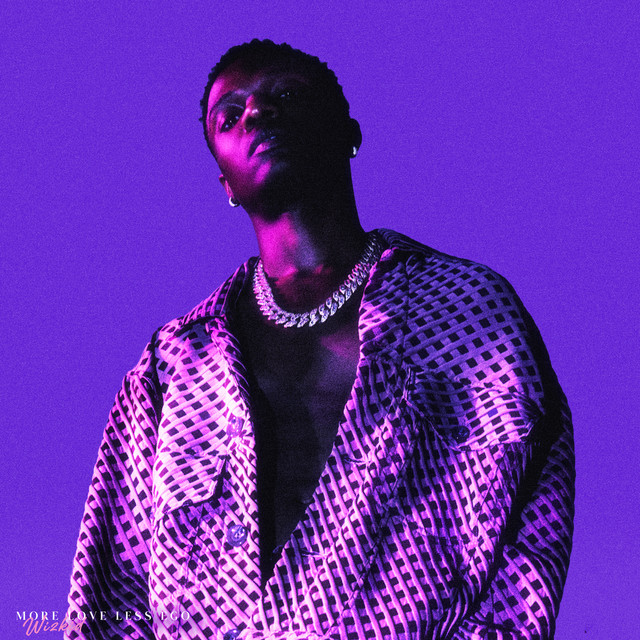 Released on the 11th of November– a few days after the second anniversary of what some consider to be the piece de resistance of his discography– Made In Lagos, Wizkid's 5th studio album had as expected featured star-studded features with a selection flung far and wide, spanning countries and generations to consist of Jamaican Shenseea, Nigerian Gen-Z popstar, Ayra Starr, American rapper, Don Toliver, British-Nigerian Skepta among others. However, what no one had seen coming had been Wizkid's application of his musical skills, going solo on 9 of 13 tracks with themes of love and affluence in hand to offer a versatile and heady sprawl from "2 Sugar", to "Slip N Slide", "Pressure" and "Frames (Who's Gonna Know)", which especially saw the singer sing like never before.
13. Ethos- AQ & Brymo
If the general consensus is that Nigerian hip-hop is dead, the underlying reality remains that it's not from a lack of trying on the rappers' parts and Ethos by A-Q and Brymo is prime example.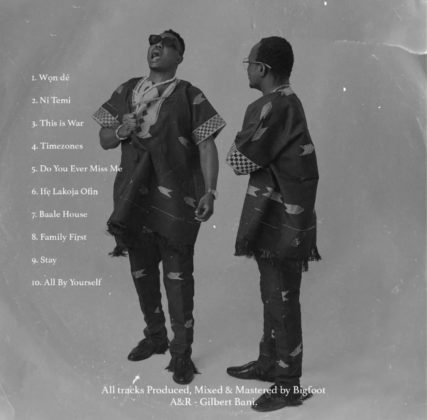 On the 10-track album, a relatively novel and mellifluous fusion of hip-hop and alternative sounds is brought to life with musings on love, life, socio-political issues, and family with A-Q expertly receiving the baton of Brymo's rousing vocals with equally-charged and poignant bars to deliver a resounding body of work.
12. Bad Since '97- BNXN Fka Buju
In a pool of talented singers, BNXN's cadence cuts across differently with the bounce, flow and panache of a rapper backed by melodies that either dunk you in your feels or lift you off your feet. This and more are evident on his Bad Since '97 EP.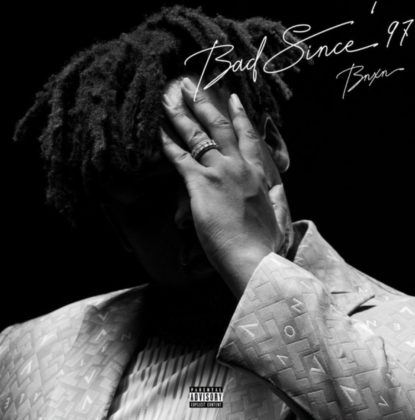 A 7-track sophomore affair, the project sees the singer defy the concept of a sophomore slump to attain new levels of his artistry while holding his own beside OGs like Wande Coal on Kenkele, Wizkid on Many Ways and Olamide on Modupe. In fact, for most listeners and lovers of the singer's output, their critique remains that BNXN should have extended the extended play (EP), to instead deliver an album.
11. Ololade Asake- Asake
Years from now, while music observers go over the global growth of Afrobeats, Asake's (re)emergence will be noted for two things; firstly as one of the most groundbreaking debuts and secondly, as a turning point in the trajectory of Street-Hop.
Bound spectacularly with Neo-Fuji inflections and themes of hope, prayer, amid self-assuredness, Asake's "Ololade Asake" was the rebirth of Mr Money over a 4-track EP which despite its partly mid-tempo feel, couched itself in our subconscious, playlists and on top of the charts, lording it over even the fast-paced songs the Nigerian music-loving populace was used to.
10. V- Asa
When you've made a name for yourself in an industry for close to two decades, no one holds you to the respectability politics of earning it. Rather, it is given, alongside with a hall-pass on being topical or switching up. But Asa has never played by the status quo and 15 years in the game, she sounds this off with her fifth album, V.
A mature yet modern blend of RnB, Afrobeats and the unimitable essence of the enigma that is Bukola Elemide, V features 10 tracks and three deftly utilised features– Wizkid, The Cavemen and Amaarae, to produce an Asa album like no other, packed with an unquestionable resonance no one expected the music veteran to come with.
9. Palmwine Music 3- Show Dem Camp
A dictionary search of "Palmwine Music" may turn up empty but the exercise itself would prove unnecessary as even a cursory listen of their Palmwine Music 3 album would provide all the insight needed to understand the concept of the sound.
Set with a palpable summer-by-the beach feel, the Show Dem Camp duo, Ghost and Tec partner with a list of artistes– BOJ, Tems, Tay Iwar, LadiPoe who have become much like alumni with a number of collabs under their belt. Yet, regardless of the fact it serves as the third iteration of Palmwine Music, they're able to pull off a project centred on themes of love, fidelity or the lack thereof that not only doesn't feel unrepetitive, but sounds fresh and balmy.
8. Outlaw EP- Victony
Not many artistes possess the versatility Anthony Ebuka Victor comes with, and it can even be said that he's with his artistry, put the "V" in versatile. A rapper turned singer, Victony cemented his full-blown emergence on the music scene with his second EP, Outlaw.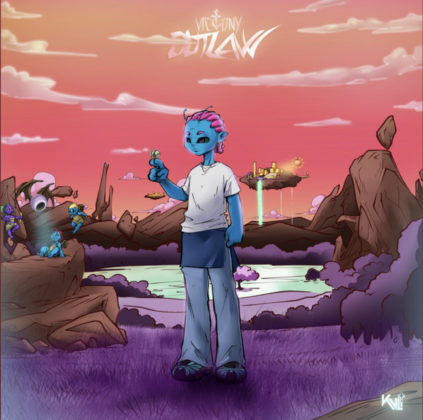 Interestingly, while the singer's output on the EP had been a solo run, tapping only producers Tempoe and Ktizo, the singer had delivered a robust project with themes that reflect on the state of the country and mental health as well as the interrelation between love and money.
7. Rave & Roses- Rema
Rema has always cut across the scene as a maverick, with non-conformist sonics and lyrical application like never seen before and so for his debut album, Raves & Roses, the new-gen star had stuck to his guns, presenting two sides of his musicality; Rema the lover boy and Rema the Raver.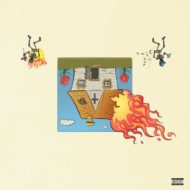 Sprinkled with international collabs from Americans, 6lack and Chris Brown to British AJ Tracey and French Yseult, Rave & Roses is a double-sided affair with party tracks and love songs as well as a resounding one with social commentary that well illustrates Rema's artistry manifesto.
6. Young Preacher- Blaqbonez
Not many people are aware of it, but beyond the albums and projects displayed on music streaming platforms under Blaqbonez's name, there exists an even more extensive list under the rapper's discography. First a battle rapper and now evolved into a rapper and a singer, Blaqbonez displays a winning quality in line with the Bruce Lee "Be water" quote, taking care to move with the times while retaining his essence.
Featuring brilliant samples and well-utilised features, Blaqbonez had shown his range on his 13-track Young Preacher album, holding space as a rapper and singer, a skeptic of love, a heartbreaker and a financial advisor.
Top 5 Nigerian Albums and EPs of 2022
5. Some Nights I Dream Of Doors- Obongjayar
"Iridescent, empowering", these are some words that come to mind in association with Obongjayar's, Some Nights I Dream Of Doors, an album so diverse and alternative in its composition, it feels near revolutionary.
But while this isn't Obongjayar's first rodeo, coming as his second album after his Nigeria-aligned debut with the Sarz collab on Sweetness EP, the singer shows he is able to stand on his own, despite going against the grains of convention with his fusion of Alternative Rock, RnB and Afrobeats– "Message In A Hammer". A juxtaposition of airyness and a battle-ready feel, on this album, Obongjayar sings about the ills of the governance, while endlessly encouraging us to shoot for the stars and aim for the moon.
4. Love Is Not Enough Vol 2- Young Jonn
In the history of Afrobeats, only 3 producers have successfully transitioned from powering hits with their production skills as well as being hit-makers. Presently, it can be argued that none has ventured this journey with as much impact as Young Jonn.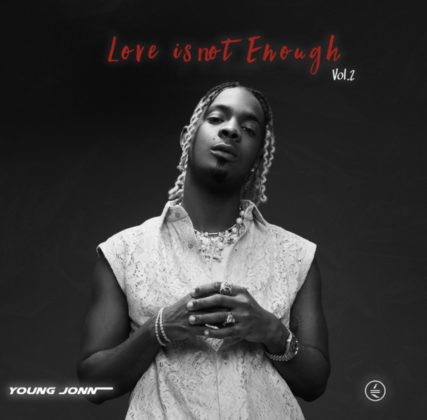 Making a debut with his Love Is Not Enough EP, the wicked producer had proved himself to be a wicked hitmaker with "Dada" and "Normally", eventually doubling his efforts to give even wickeder hits on Love Is Not Enough Vol. 2.
3. Love Damini- Burna Boy
His 6th studio album off a remarkable career that's at least a decade long and has notched 6 Grammy nominations and 1 win, among an endless list of global achievements, Burna Boy has proved himself to have unlocked the key to getting nods from the Recording Academy.
Currently, while some music critics may not rate the album highly, the singer's output on the album has earned him two Grammy nominations for the forthcoming 65th edition while the lead single, "Last Last" continues to rake in groundbreaking wins the world over.
2. Mr Money With The Vibe- Asake
Last year, Ayra Starr had made a huge impression on the music scene and the Notjustok albums of the year list by sitting on two spots, this year, Asake takes the flowers with his Ololade Asake EP at number 11 and his debut album, Mr Money With The Vibe as the number 2 album of the year.
An embodiment of ease, supertstar flair and pizzazz, Asake had brought all these and the fervour of the streets to his debut album with neo-fuji inflections so rich, all songs off the album had found instant resonance on the streets, charts and even in the diaspora.
1. Boy Alone- Omah Lay
Omah Lay's Boy Alone may not have held the charts by ransom but the cohesion of the album from it's title, to the cover art and central theme of loneliness and solitude ran through so well, it showed that perfection in art isn't quite entirely a myth or an unattainable peak.
Set amid mid-tempo hues and poignant lines laid over complementary but vibrant instrumentalisation, Omah Lay's message was so clear on the album (from the haunting yet heady Soso, to the reflective I'm A Mess and sobering Purple Song,) that several months after, wherever music enthusiasts are gathered, it is sure to become a topic of discussion, with a few notes of concern on Omah Lay's state of mind. But if anything, the general concensus remains that out of pain, beauty is birthed and for Omah Lay, the angst and vulnerability channelled through the album has earned him the number spot on the Notjustok album of the year list.
2022 was indeed capped with a long list of stellar Nigerian albums and EPs and here are some notable mentions for the year: