A transman, identified as Nino Ayanda, has taken to social media to show off the different stages of his transition from a woman to a man.
He posted a video montage that captured his early childhood as a girl, his time as a curvaceous young woman, and his transition into a man with beards.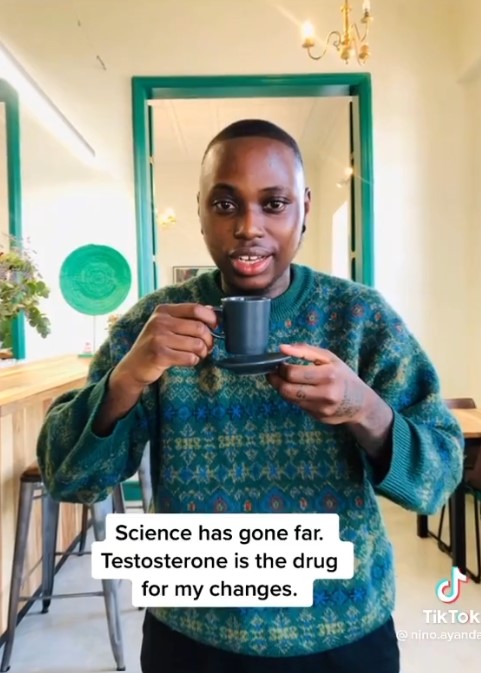 According to him, he used testosterone hormones to aid his transition from a woman to a man, and pointed out the remarkable exploits of science.
"Science has gone far. Testosterone is the drug for my changes", Ayanda wrote.
Watch the video that has gone viral on TikTok and amassed over 2 million views below,
In other news, a lady was left utterly dumfounded after discovering that her ex-boyfriend is now a transwoman who wears dresses and thongs.
The distraught lady with handle @Houseofscilla took to microblogging platform, Twitter, to share her despair on Tuesday, December 20.
According to her, she hadn't seen or heard anything from the man in three years and decided to check up on him, only to find out that he has transitioned into a woman.
She also disclosed that her ex-boyfriend liked anal sex but she thought he was just being sexually adventurous, not knowing that he's bisexual.