The singer who took to his Instagram story complained about people returning to posting their dope pictures after crying about such a tragic loss a few hours ago.
According to him, humans are a form of darkness that must evacuate this world because they only corrupt its beauty.
In his words,
"This world and everything thing in it, means nothing
Coz everyone's back to posting their dope pictures and content on their pages just few hours after posting
"GOD WHYYYYYY on their pages
We humans are the darkness and void that has to evacuate this beautiful world coz this world would have still been so beautiful without us"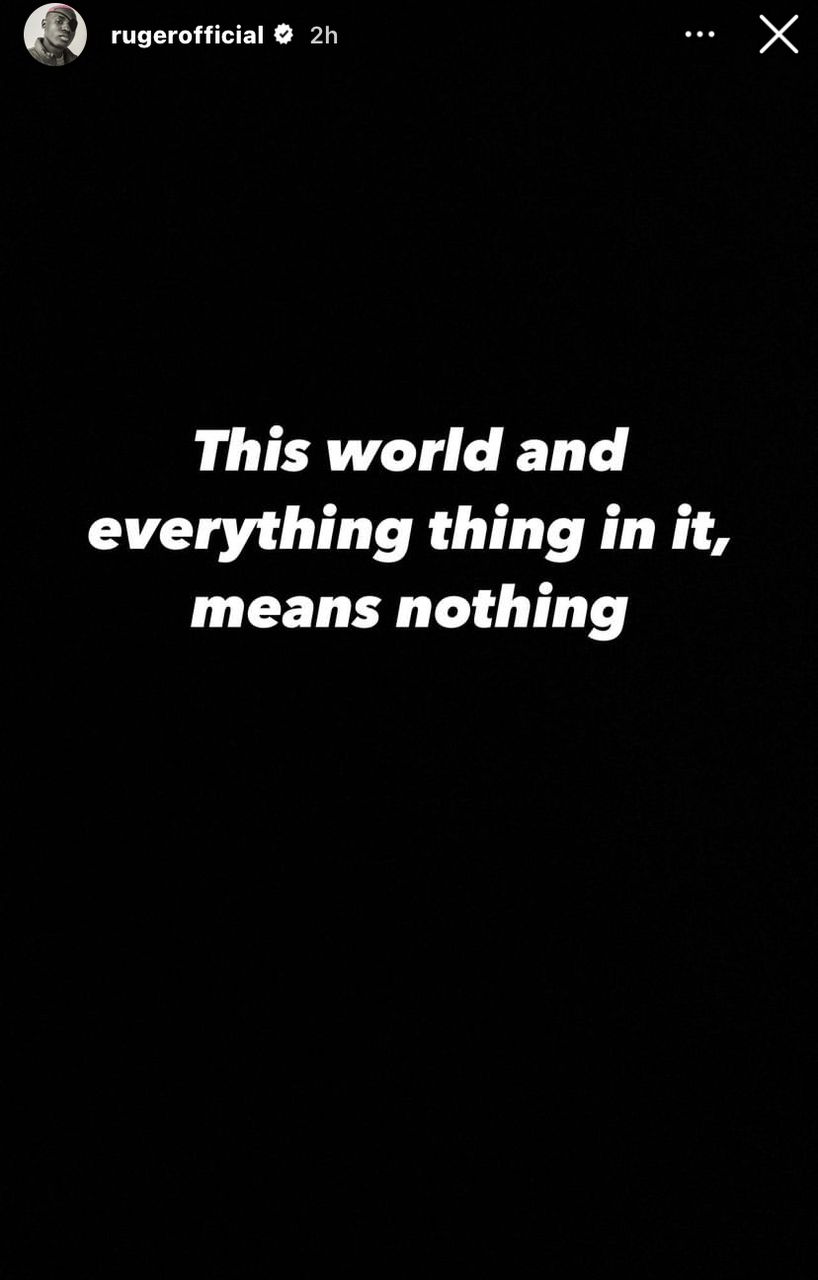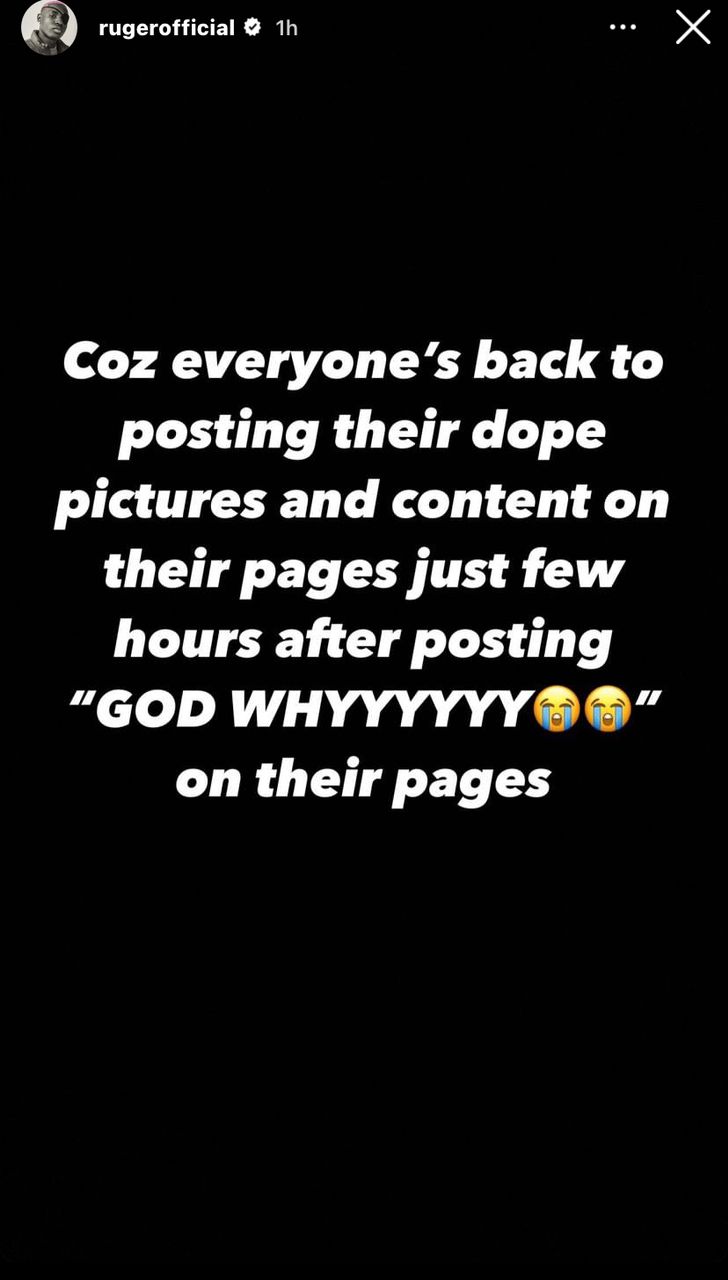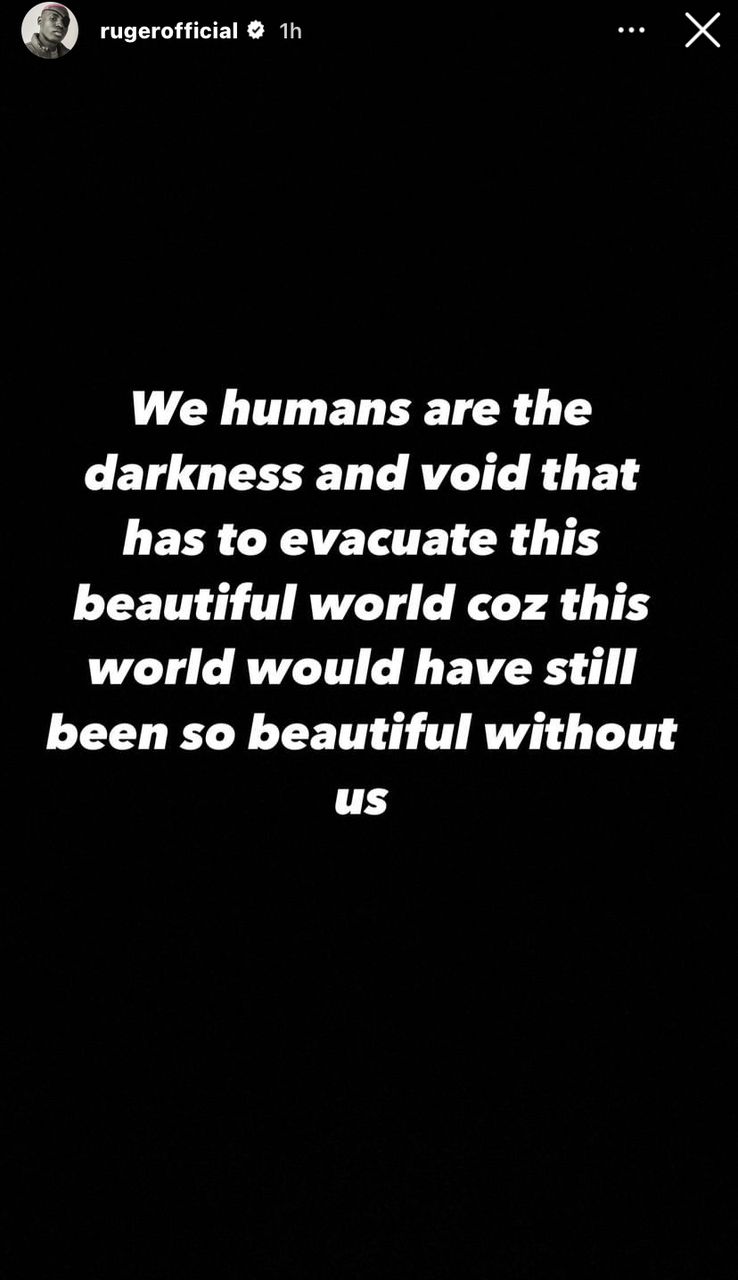 Netizens have shared their opinions of his thought.
Read some here:
Magamudi wrote, "No one to blame. Life goes on. We feel deeply sorry for the loss of such a beautiful boy, who has been endeared to us, from far off. But, it is the nature of our lives that it must go on… Those who are alive will have to feed and continue to pursue things that give this earthly inhabitation a semblance of purpose."
Esther wrote, "Ok tell us, when should we move on? Give us a Specific date please 
"
Love wrote, "No lies.
Only David and chioma will b left with this pain.
.
This is just how this life is, people move on so fast, but ur loved ones suffer the pain More.
.
U will never understand this until it happens to you."