A Nigerian man has gone viral on Twitter after he revealed the ingenious way he asked his lover to be his girlfriend, warming the hearts of many.
The romantic gentleman, who goes by the handle @roberttheartis2, revealed that he crafted a bouquet out of paper for his partner because he couldn't afford real roses.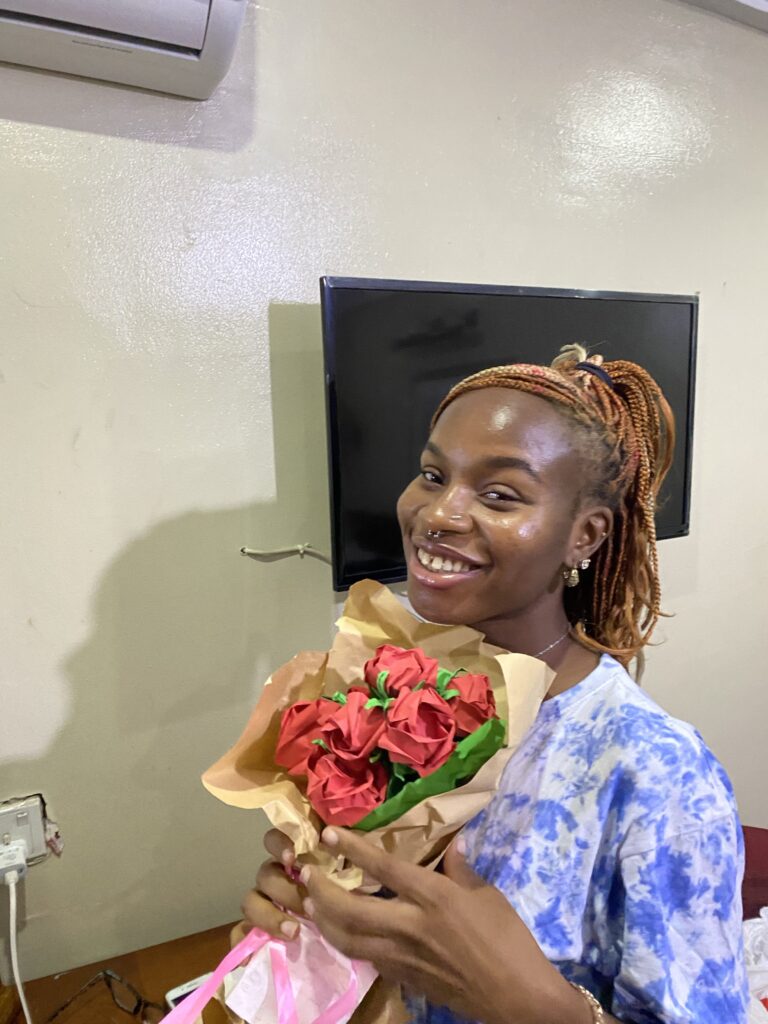 The lover boy shared photos of his girlfriend posing with the gorgeous paper bouquet, which he said he gave her after a date, along with a note asking her to be his girlfriend.
"WILL YOU (and your big head) BE MINE?
P.S: Don't say anything about my handwriting", the note reads in part.
He wrote,
"I couldn't afford real flowers so I made a bouquet of flowers for her out of paper and attached a small note. Gave her after a date
"
See below,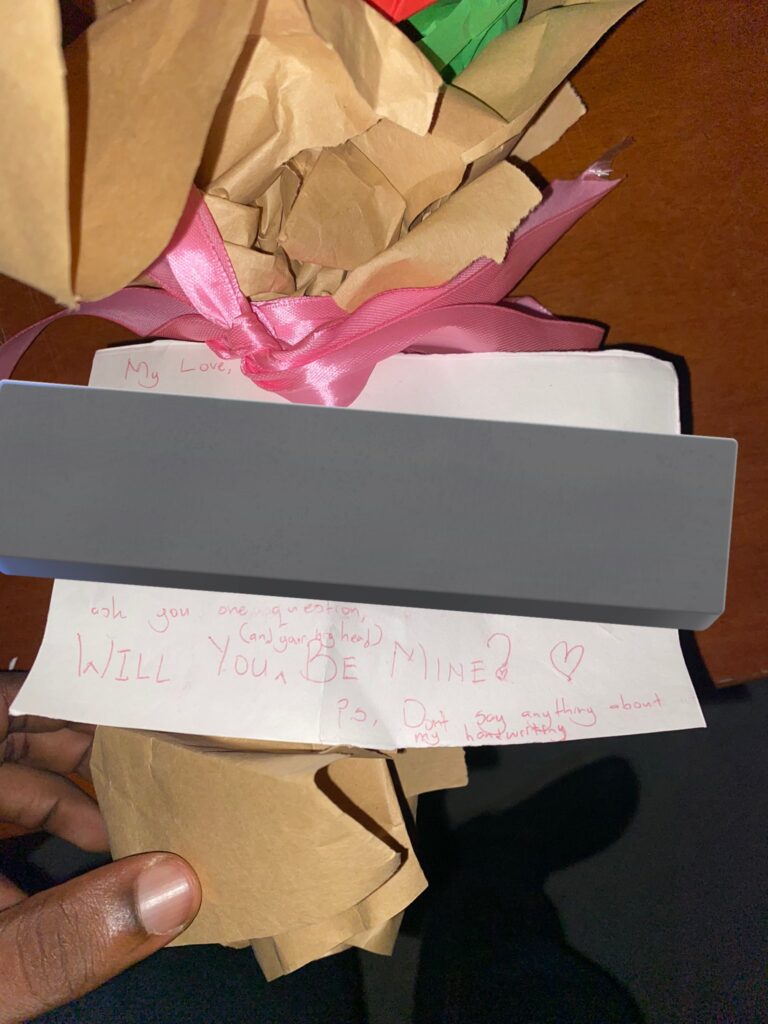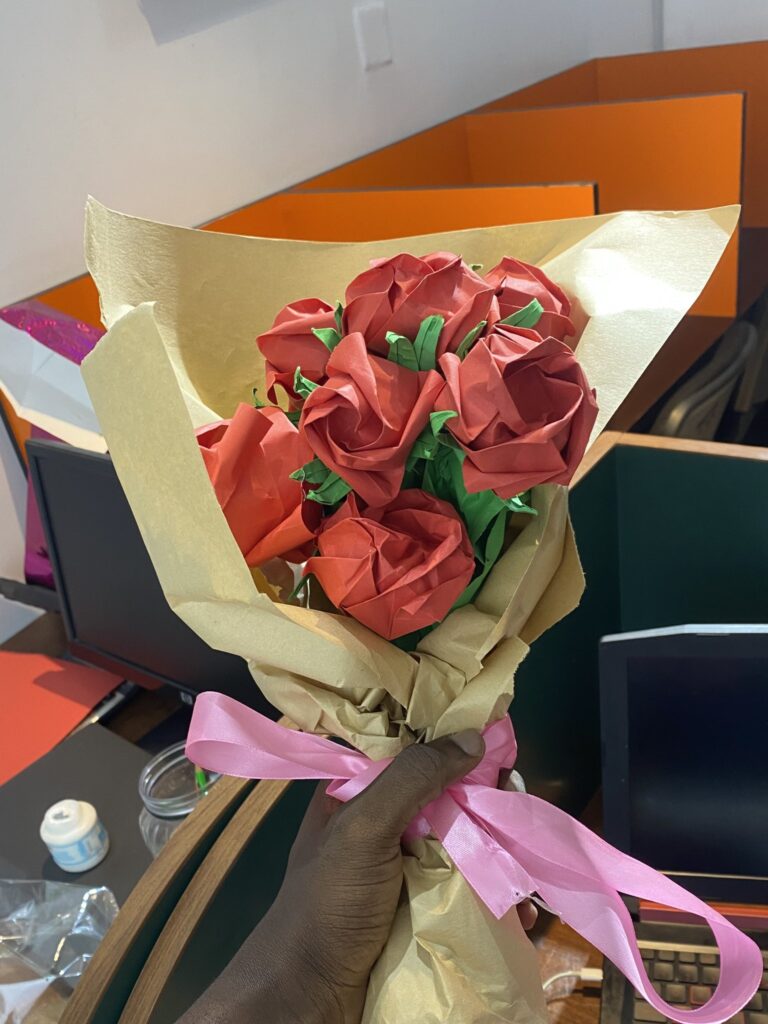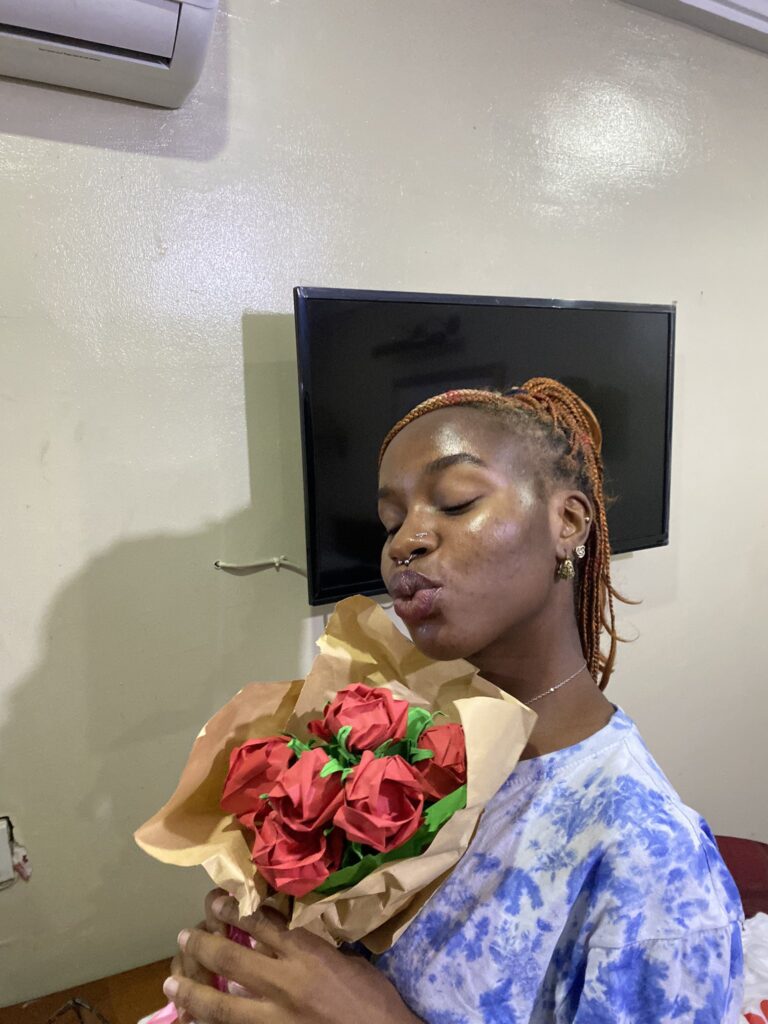 The tweet has since gone viral on the internet, garnering over 8 million views from Twitter users in Nigeria and abroad.
See some reactions below,
@valeriejoseph_ wrote, "Those males that were mad at me for saying "If he wanted to , he would" . This is exactly what I mean btw . In whatever level you are , you can still choose to be thoughtful and do the sweetest thing you ARE ABLE to do within your means . This is so cute 
"
@timid_wolf wrote, "that's so thoughtful! It's the thought that counts, and I'm sure she appreciated the effort you put into making the bouquet. 
"
@hopeeeeee_ wrote, "I really love the effort you put into it + it's really beautiful and I like your craft. 
"
@st4tichype wrote, "bro this is literally king shit. I used to make fake flower bouquets for her all the fucking time. it was so fun and she loved them so much"