A video of a young man giving his baby marijuana to smoke has caused an uproar on social media.
The young man holding his daughter in his arms intermittently pushed the lit joint into her mouth after grabbing a puff.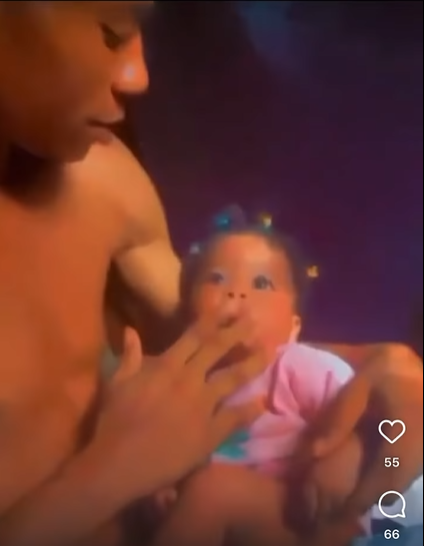 The man continued smoking while a female chuckle could be heard in the background urging him on.
Watch the video below;
Reacting to the video on Facebook, Chinenye wrote "See what an adult is doing tomorrow now Una go go Germany go do am when Dey imprisonn you, you will say it's because you black.
There's no Child law in Nigeria"
Canice wrote; And na the foolish mother dey video this and also laughing in the background, meaning she smokes too, this parent need to be arrested and that baby taken from them, till they have sense, what sort of nonsense is this that I just watch
Obinna wrote; Just imagine! And the stup!d wife abi girlfriend is recording and laughing in the background. The government needs to take away the child from them asap before they cause more harm to the innocent baby. This is very bad!