Nini Singh, has seemingly reacted to rumours of her engagement to colleague, Saga.
Reports made the rounds online on Wednesday, January 4 that the popular "Shine Ya Eye" pair Nini and Saga were engaged.
You will recall that Saga had a great crush on Nini during the Big Brother Naija season 6 show. They had such a strong bond and were always together that Saga broke down when Biggie gave his love interest, Nini, a secret task to leave the house for a day.
Despite their closeness, Saga proposed a romantic relationship to Nini, but she declined, stating that she had a serious relationship outside the house.
However, almost two years after the show, the pair recently began trending on Twitter when some tweeps trooped to the micro-blogging platform to congratulate them, claiming they are engaged.
See some of the posts below,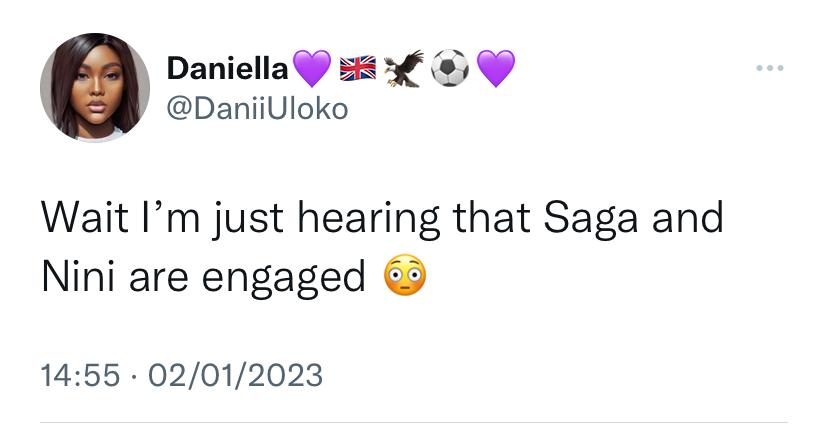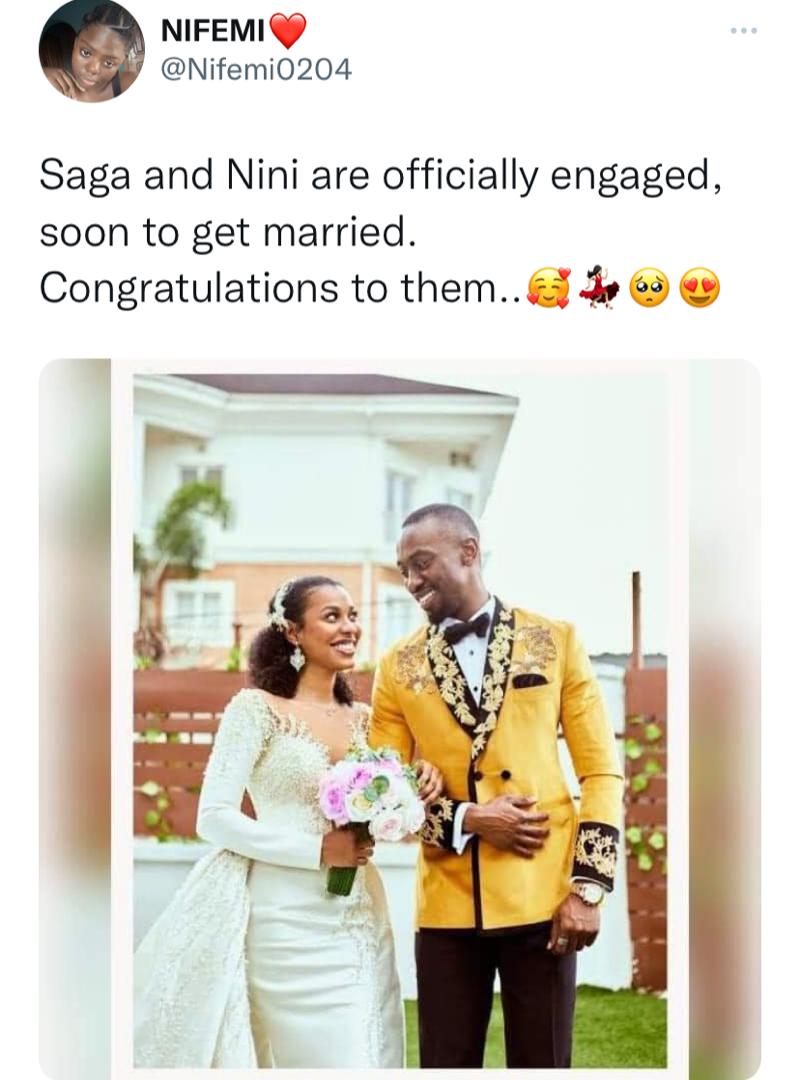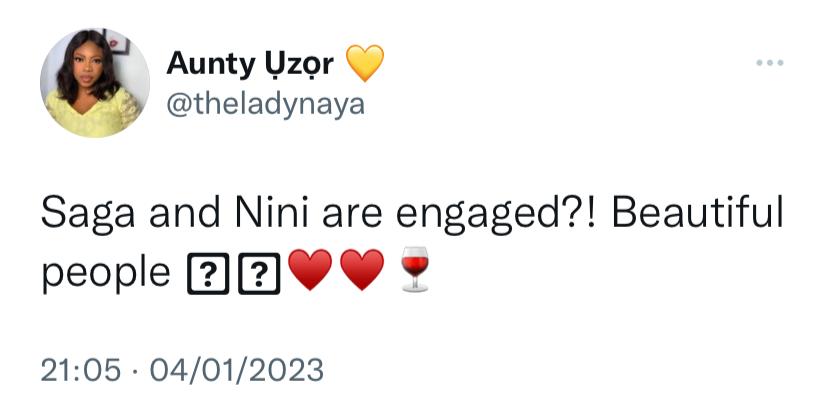 Well, in an apparent reaction, Nini has debunked the rumour as false.
Taking to her Instagram stories, she shared a short video of her left fingers, and no ring was spotted on any of the fingers.
Watch the video below,
In other news, veteran singer, Charles Oputa, otherwise known as Charly Boy, has stated that no marriage is without its challenges, including his over four-decade marriage to his wife, Diane.
The singer, otherwise known as Areafada, who revealed he and Diane's marriage has also had its share of challenges, highlighted some of the issues they face in their marriage and how often they quarrel in a video they shared online.
He noted, however, that no matter how much they fight, they will always be committed to their union.
The couple, who have renewed their vows multiple times, added that marriage is management, and everyone is managing.