Nick Cannon has welcomed his 12th child, second with popular model, Alyssa Scott.
The pair, who lost their first child, Zen, to brain cancer at 5 months old in 2021, welcomed a baby girl, named Halo Marie Cannon, on Wednesday, December 14.
The happy mom took to her Instagram page to share the heartwarming news on Thursday, December 29, and reflected on welcoming their second child only a year after losing their first child.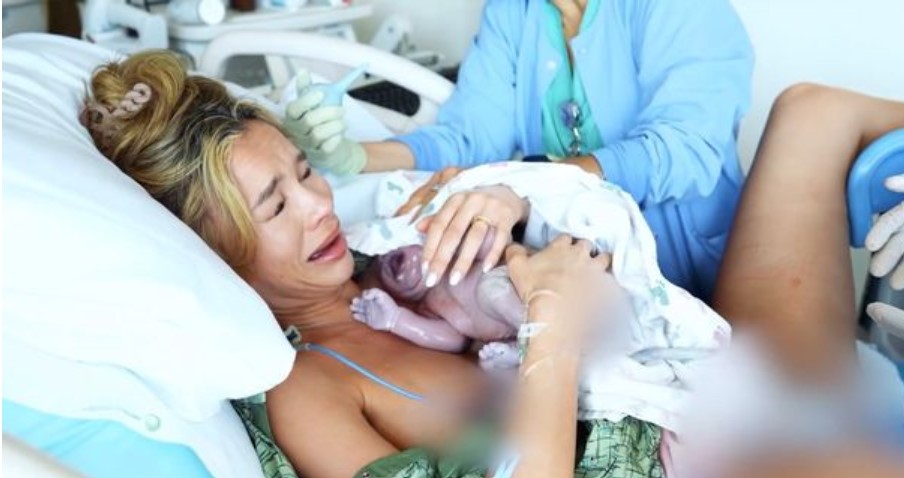 According to her, she felt like Zen's spirit was with them in the delivery room when she gave birth to their daughter.
She posted a heart-moving video which contained clips of her cradling her baby bump, a heartbreaking tribute to Zen, clips from the delivery room, and one taken at home with her daughter.
Alyssa captioned it,
"December 14 2022. Our lives are forever changed Zen is in every breath I take. I know his spirit was with us in the room that morning.
"I know he is watching down on us. He shows me signs everyday. I will hold onto this memory forever. I will remember the sound of Nicks voice saying "it's a girl" and the look of everything we've been through flash across his face.
"I will remember the sound of her crying out with her first breath and feeling her heartbeat against mine. My sweet girl, I got my surprise!! We love you Halo Marie Cannon! @rebeccacoursey_photosandfilm."
Watch below,