Actress, Sarah Martins, has sparked reactions from social media users after publicly apologizing to Nigerian superstar singer, Davido and his family regarding a post she made about deadbeat fathers.
Following a rant by Davido's first baby mama, Sophia, about being the sole responsible parent for their daughter, Sarah took to Facebook to share a lengthy write-up about fathers who neglect their responsibilities and leave them solely to the mothers.
Although Sarah clarified at the end of the post that it was not about Davido's issue with Sophia, she shared the post with a photo of Sophia Momodu.
Shortly afterward, she deleted the post and issued an apology to the Adeleke family, particularly to Davido and his cousin, Clark Adeleke, emphasizing that she never intended to attack the family.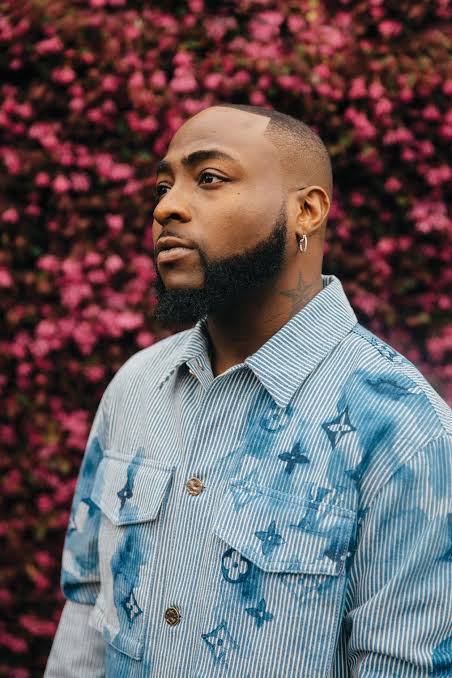 "To whom it may concern, my last post was never intended to disrespect Davido or his family. Everyone on social media can attest to the fact that David has been an excellent father to all his children. Perhaps I should not have used Sophia's picture as a reference, and thus, the post has been taken down."

"To my dear friend Clark Adeleke, I am deeply sorry for making you feel the way you felt. The post was never intended to disrespect your family or belittle Davido. Please forgive me, and I still stand against deadbeat fathers, but definitely not against David," she wrote.
wrote.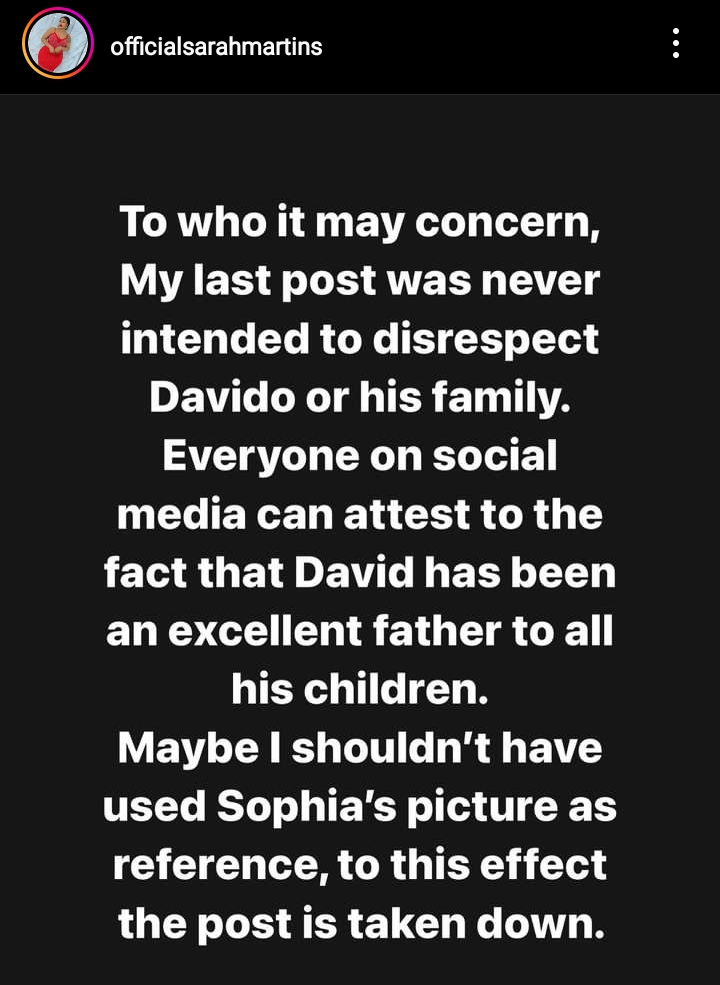 The public apology, however, sparked mixed reactions from netizens. While some berated her for taking down her post about deadbeat fathers, others lambasted her for frequently involving herself in people's family issues, citing her previous involvement with the Edochies.
See some reactions as you scroll.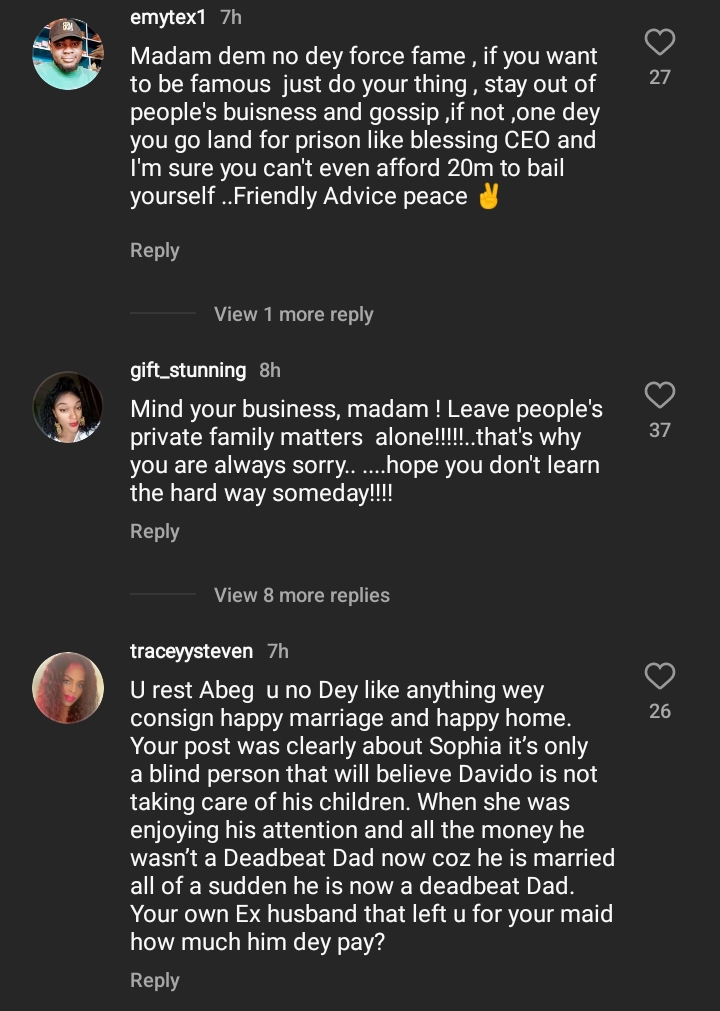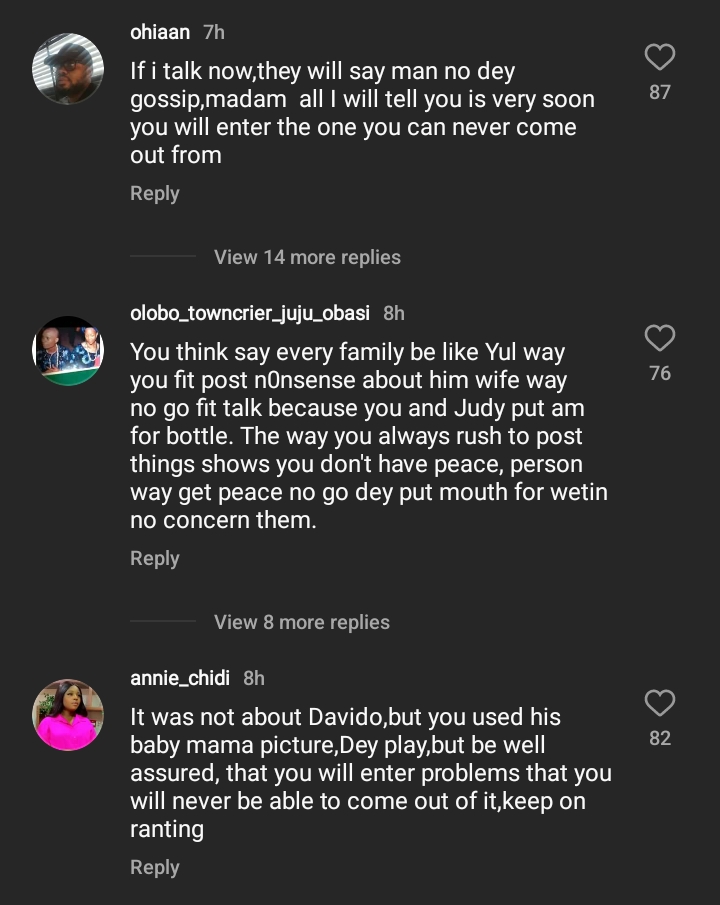 See Sarah's post about deadbeat fathers below,