In the video, a woman is seen carrying the baby on her neck as she got on the escalator. She seemingly missed her step and the baby fell backwards while she struggled to find her balance on the escalator.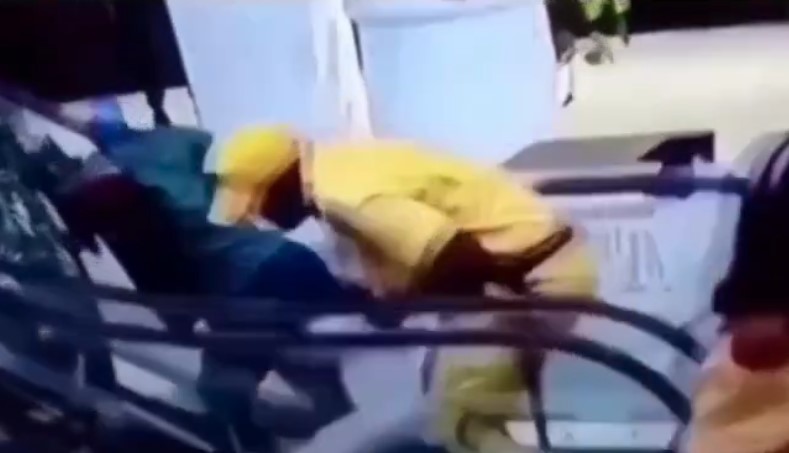 Thankfully, the security man ran with speed to catch the baby before she could fall on the moving stairs and possibly sustain a serious injury.
The security official has been praised on social media for his sharp instinct and heroism while the woman was reprimanded for carrying the baby haphazardly on an escalator.
See how some people reacted below,
@lela_adaa wrote, "Find that security man. He deserves more than a mention. He saved that child from life time injuries. God bless him. Destiny helper"
@ginisfavoured wrote, "Thank God for that security man
that person that was carrying a child on the shoulder and using an escalator, should never be allowed to touch that child, ever again"
@djxiano wrote, "That guy must be a superhuman for reaching her with the speed
 May God bless him for saving her life
"
@i_am_queenlizz wrote, "He is a Hero. God bless him he needs an handshake with something tangible."
Watch the video below,