Korra Obidi, a popular Instagram dancer, has sparked mixed reactions on the internet after she was filmed stretching her daughters' bodies.
The mother of two adorable girls, who got divorced from her caucasian husband shortly after the birth of their second child in 2022, had taken to her Instagram page to share a video of her stretching her daughters.
In the clip, she was seen stretching the legs of her daughters – a toddler and an infant who is barely one-year-old, and bending their backs forward.
Watch below,
The video has since started a debate on social media as netizens shared their thoughts on her actions.
While some berated her and said the girls are too young and could get hurt in the process, others defended her and said she's only teaching them to be flexible and it will be good for them in the long run.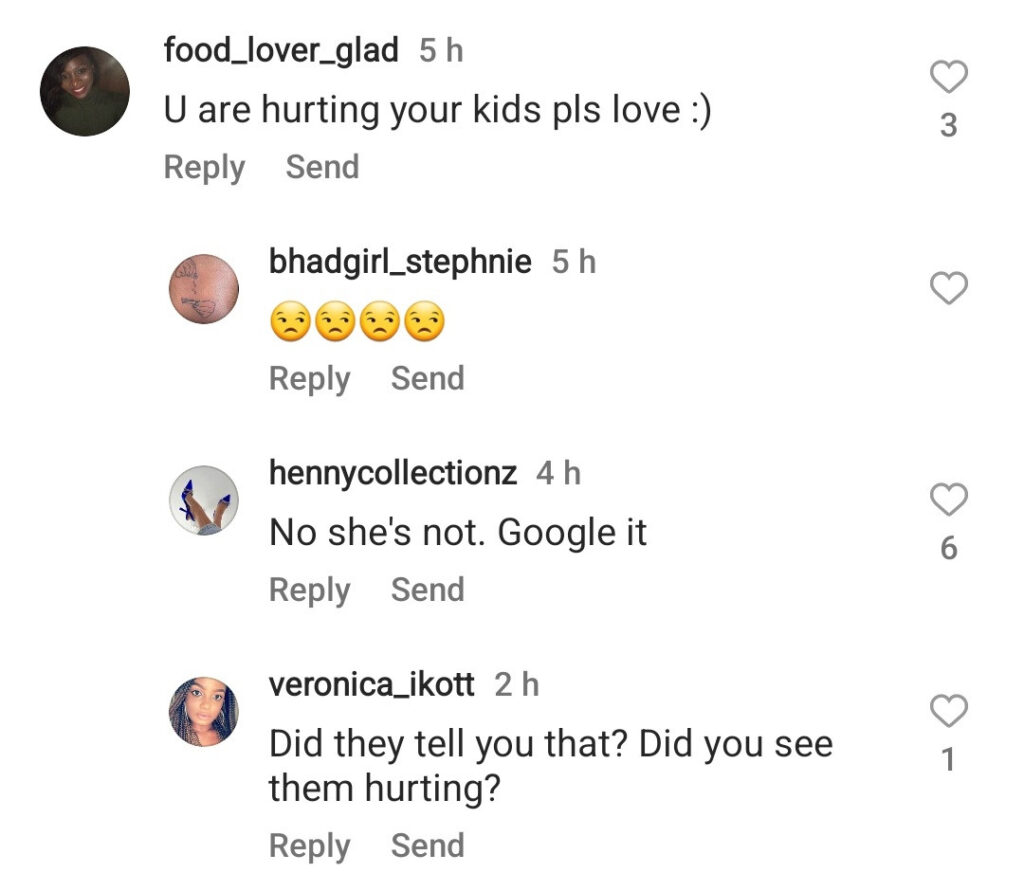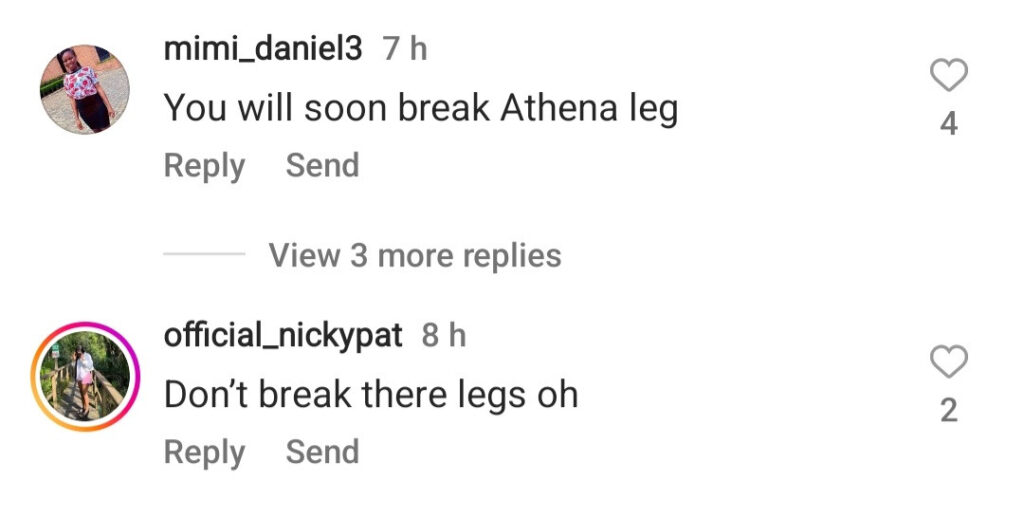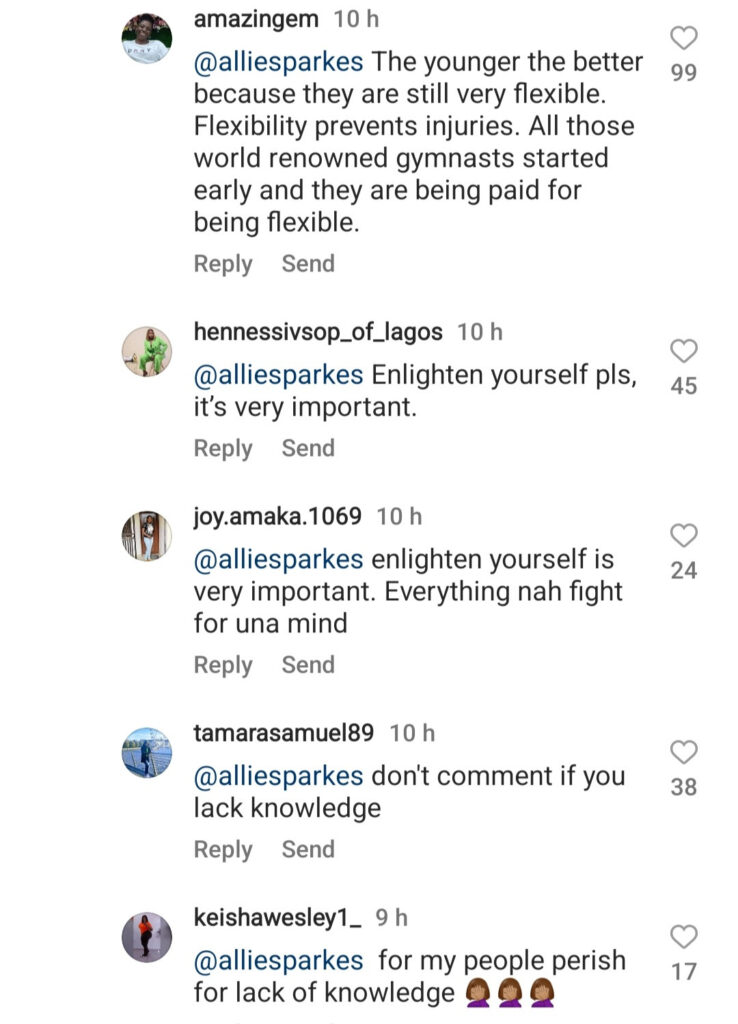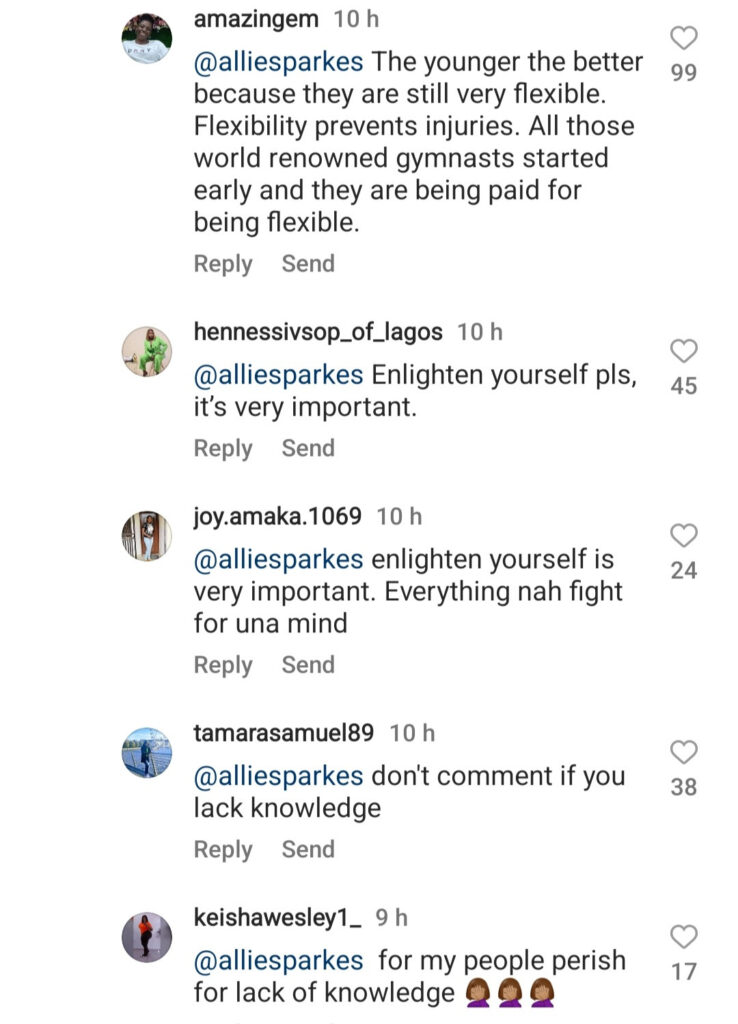 A while back, Korra recounted her encounter with male admirers on the streets of Lagos.
The mother of two, who's currently in Nigeria for the holidays, has been sharing updates on her stay on her social media pages with her fans and followers.
In a recent update, she revealed that she stepped out of her house to get fruit, and random men approached her.
In the video she shared online recounting the experience, Korra, who sported a skimpy school uniform, is seen patronising a roadside fruit seller when some guys approached and engaged in a conversation.
Another part of the video showed a man touching Korra "inappropriately" while she was being attended to by the fruit seller.
Sharing the video online, she wrote, "Went to buy some fruits and was toasted".