Lord Casted, who claimed to have contracted HIV after he tattooed the crossdresser on his arm, has died.
Lord Casted, who went viral in 2021 after he inked Bobrisky's tattoo on his body, had cried out a few months ago that he had contracted HIV from the machine that was used to draw the tattoo on his body.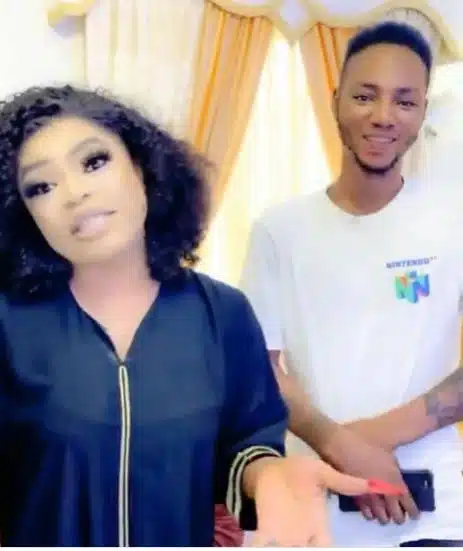 In a video he shared online at the time, begging Bobrisky and well-meaning Nigerians for financial support for his medical treatment, Lord Casted appeared pale and weak.
However, in a sad development, Lord Casted has now succumbed to the illness and passed on.
A post on his Instagram page announcing his demise revealed he died on December 24, 2022.
His mother also confirmed his demise in a conversation with local news media.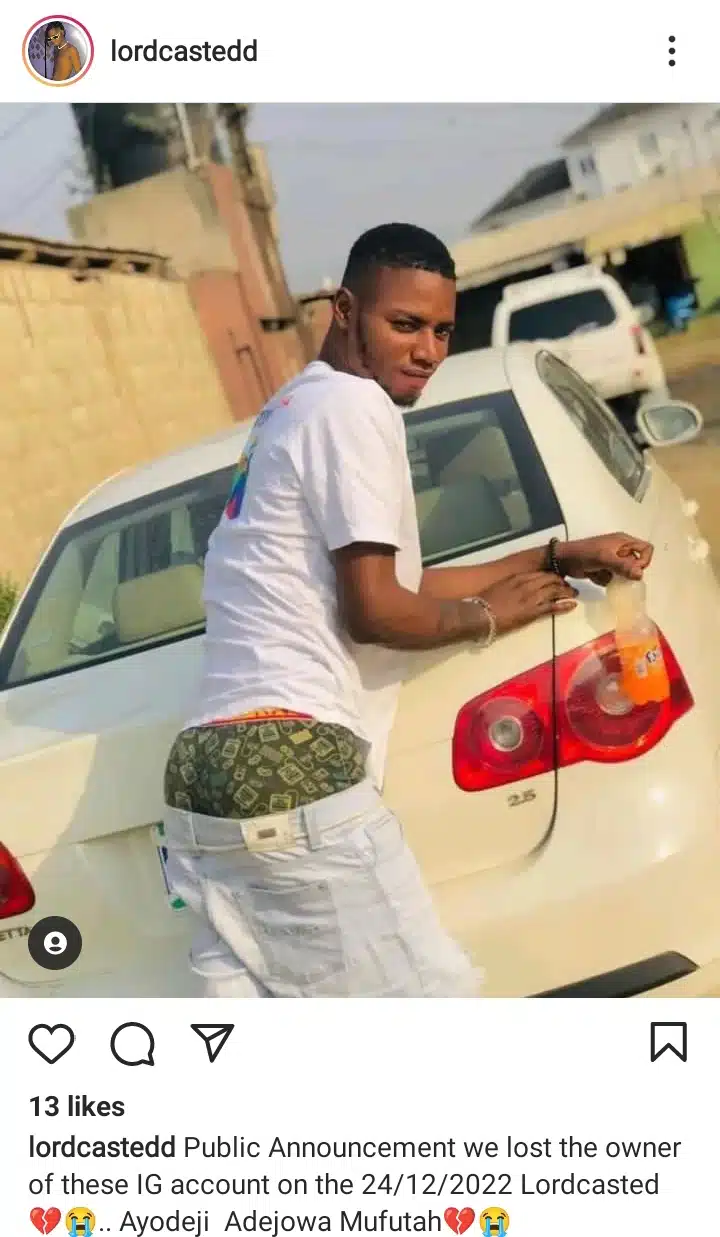 Meanwhile, Bobrisky, had slammed Lord Casted over claims of contracting HIV after inking a tattoo of his face on his body.
Bobrisky told him to stop lying about contracting the ailment as a result of the tattoo.
Bobrisky suggested that Lord Casted contracted HIV from having unprotected sexual relations with the opposite gender, contradicting the fan's claim of getting it from the machine used to draw tattoos on his body.
He warned him to stop mentioning his name in his video and recalled how Lord Casted insulted him after helping him in the past. Read here.