Actress and Lagos state governorship candidate for the Peoples Democratic Party (PDP), Funke Akindele was reportedly chased out of the Kosofe fruit market.
Funke Akindele had gone to the Kosofe fruit market to campaign before the election but was harassed and forced out by several hoodlums.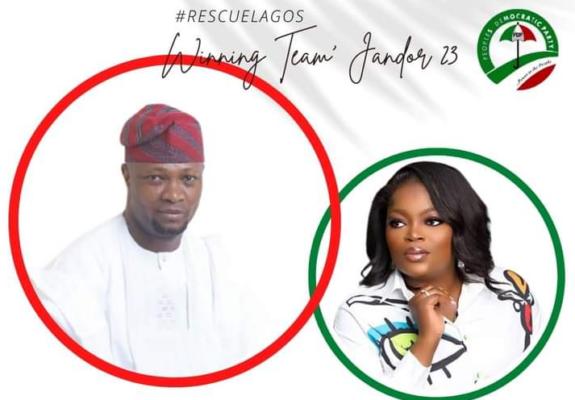 The PDP gubernatorial candidate, Abdul-Azeez Adediran, also known as Jandor, responded to the event that occurred yesterday during a meeting with the head Imam of Ketu Central Mosque.
He condemned the assault and revealed that a member of his security team was stabbed while others including journalists were injured during the attack.
He said;
"What is happening we do not want it again. It is not good for democracy, but despite the attacks, we are moving and still motivated to rescue our people.
I know it is only God that can give and take, if God gives you no one can take."