Actor, IK Ogbonna has advised people to ensure they honor and respect their parents.
The actor took to his Instagram story to share reasons why people should value their parents.


According to him, many parents are not where they are meant to be because they sacrificed their personal growth for their children's growth.
He wrote,
"Dear bro / sis,
Respect and honor your parents always Many parents are not where they meant to be … Coz they sacrificed their personal growth for yours.
It's time to pay them back."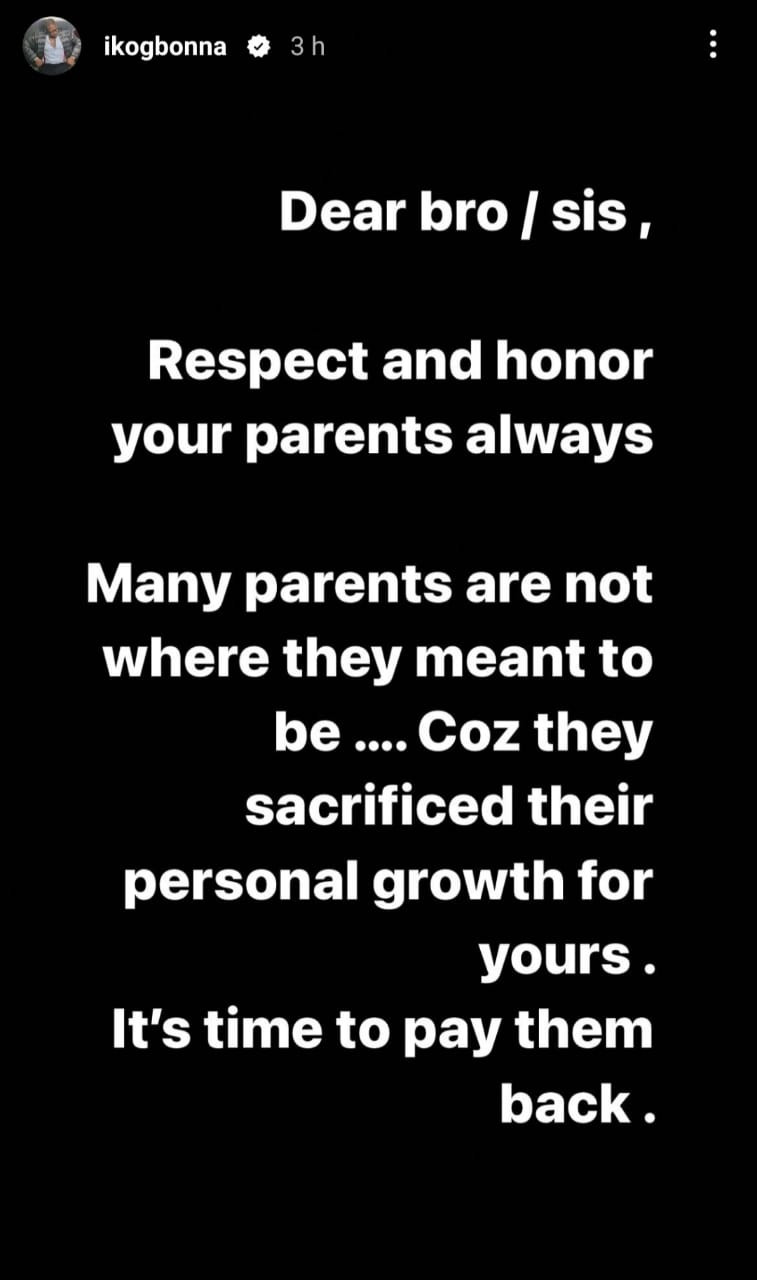 In other news, a Nigerian lady in the United Kingdom has lamented the alarming rate of financial requests from her family and friends back home.
The lady who shared her plight in a trending video noted that it's impossible to put a call through to her people back in Nigeria without them asking for financial favors.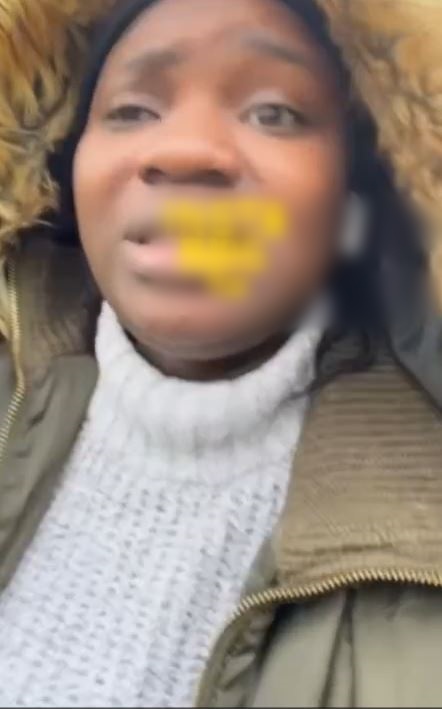 She urged people living in Nigeria who have family abroad to do better, as things are not as easy for Nigerians in the diaspora as they seem.
Her words,
"I can't be the only one that this thing is happening to. You can't even call your people in Nigeria, the next thing is 'billing'. It is not easy here either. I'm just going home, night shift. See my face, very rough. You people cannot hold a conversation without them saying they are financially down. You guys should take it easy. To call anybody is somehow now because the next thing is 'billing".