Ifu Ennada has bewailed the exorbitant amount she gave as tips to airport workers while flying business class.
Ifu took to her Instastory to lament bitterly on Thursday, December 29, after spending a lot of money on tips.
According to her, most air hostesses in business class expect tips in exchange for the premium service they render, and it's exhausting.
The 30-year-old businesswoman wrote,
"Flying business class is not just expensive because of the cost of tickets but the amount of tips you are expected to give.
"Na so dem go dey treat you like egg and dem go dey look you to tip and you can't say No after dem don shower you with praise. God abeg o. Na to dey fly Economy from now on."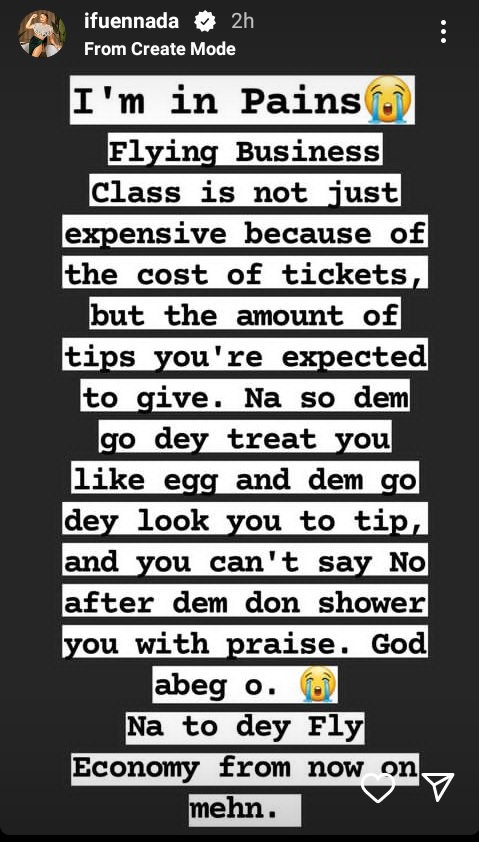 A while back, Ifu Ennada took to social media to launch search for a rich and single sugar daddy.
The Big Brother Naija star, who has repeatedly debunked claims of being bankrolled by a man, shared raunchy photos of herself and said she needs a sugar daddy to finance her trips and luxury vacations because she's tired of spending her own money.
She went on to list the criteria that the sugar daddy must fulfil before she would consider being his sugar baby, and told interested men to "apply within".