Fugar community in Edo state were thrown into celebratory mode after their 'mother', a giant python, returned 'home'.
A video showing the procession held to celebrate the return of the giant python has gone viral since it was shared online.
In one of the trending clips, residents of the community are seen jubilating over the new year visit, and further carried out a ritual for their 'mother'.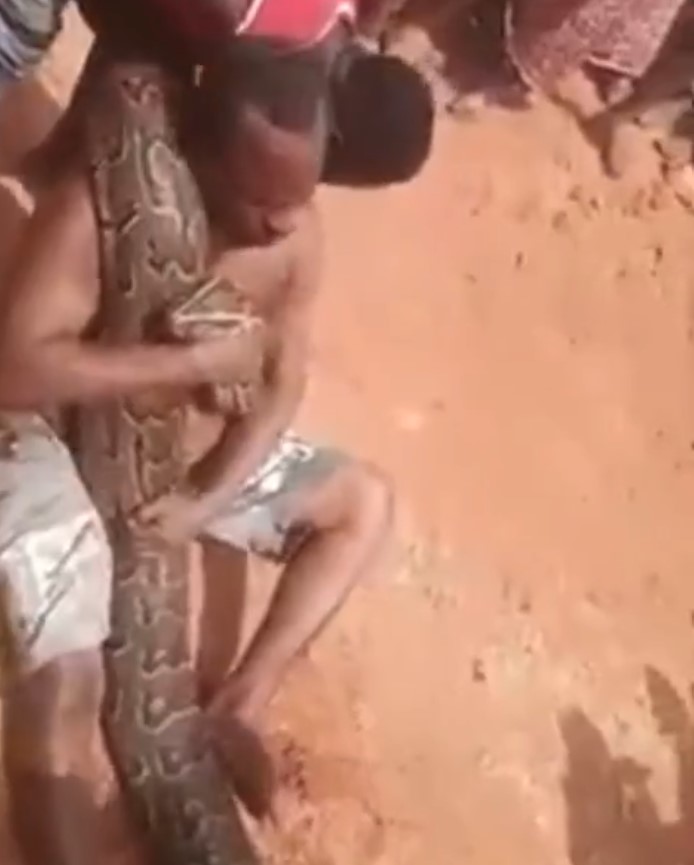 A man, who sat on the bare floor, also put the magnanimous reptile around his neck and is seen hugging it endearingly in another video.
The videos has stirred a barrage of reactions from social media users who shared their thoughts on the traditional event.
@chrisidiuje wrote, "My only sincere concern here, is where "the mother" go before?"
@tahkain_fashion_event10 wrote, "People's culture, Religion, and beliefs must be respected. The inability to respect ones opinions is where our problems are!"

@prettyakpagher wrote, "How can a human being be mothered by a snake? " My people perish for lack of knowledge" Lord help your people"
@_symplyosas wrote, "I'm from Edo state and this one no be my mama, I know my mama when I see her. Which one be their mother 
"
Watch below,