Michael Collins Ajereh popularly known as Don Jazzy, has averred that he only knows four faithful men in this world.
The Mavin Boss stated this in a recent interview with media personality, Nedu. and his crew on the "Honest Brunch" podcast, while speaking on fidelity in marriages.
Don Jazzy said most of his male friends who cheat on their wives always shun the possibility of their wives cheating on them because they can't take what they dish.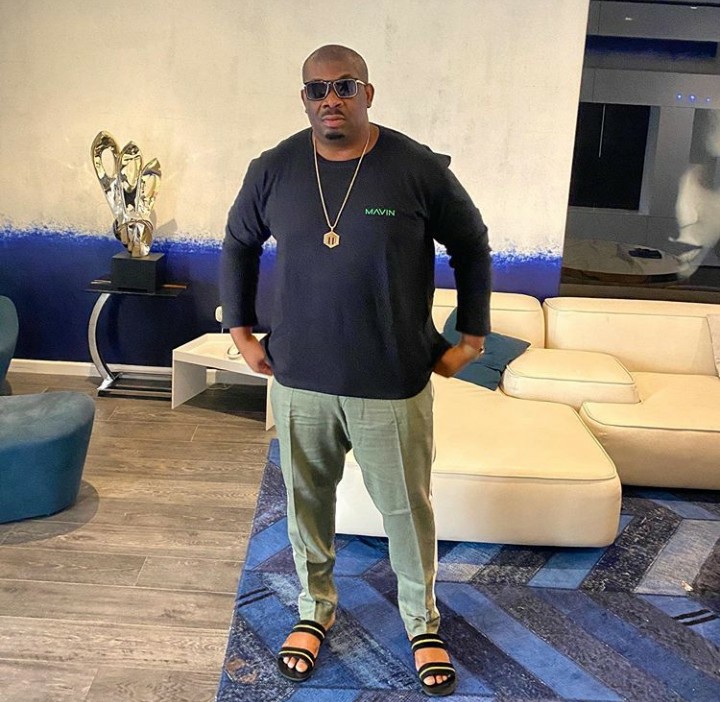 He further stated that he only knows four men who are faithful to their wives in the whole world, and all other men cheats.
The 40-year-old singer however noted that there are levels to cheating because some men cheat and still show maximum respect to their wives and treat them well.
Watch him speak below,
A while back, Don Jazzy said that he can't be committed to only one woman.
He noted that although that part of him may change when he meets his soulmate, for now he can't be with only one woman.
"I wouldn't be able to process the fact that if I like this person every other person should go to hell. As at now, in my life, when that butterfly hits me like it hits you people when you fall in love, maybe I will then say every other person is f*cked and this is who I like". He said.