Davido has unfollowed his cousin and colleague, Sina Rambo, after he shared their private chat with his mother-in-law.
It can be recalled that Sina's mother-in-law, Queen Ojanga Korth, recently called out Davido for allegedly threatening her daughter, Heidi.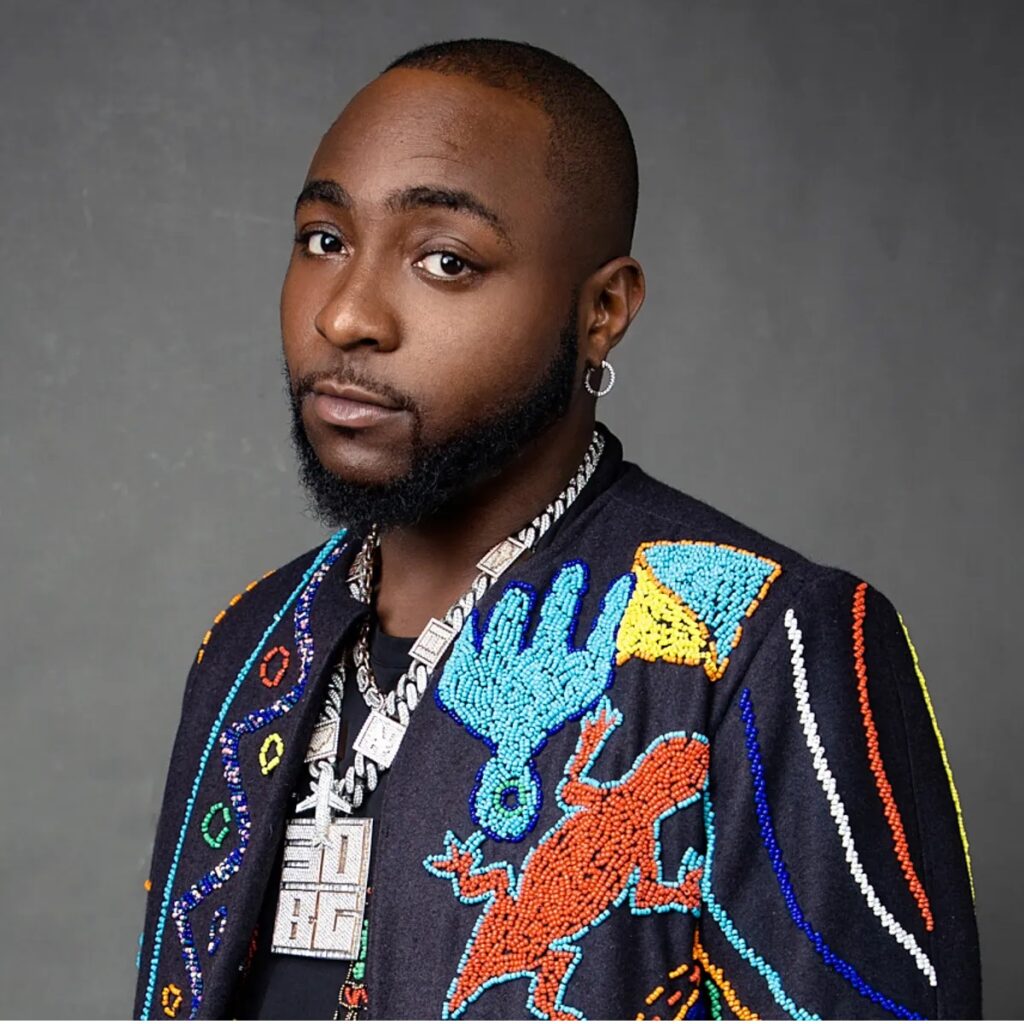 She took to her Instagram page to share an alleged conversation between Davido and his cousin discussing Heidi mentioning Chioma who is mourning her son, Ifeanyi, in the ongoing saga between herself and Sina Rambo.
Heidi's mother raised an alarm to the fact that Davido said he would deal with her daughter for involving Chioma in her rants and claimed that her daughter never insulted Chioma.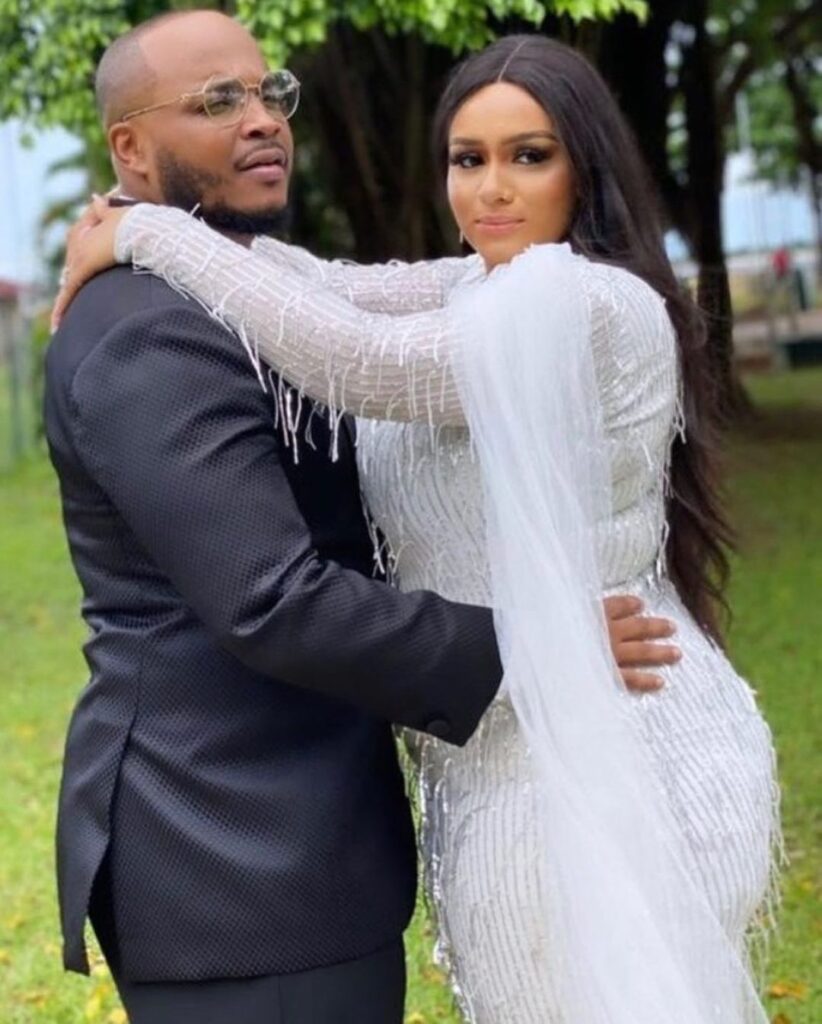 She wrote;
"I want the whole world to know that if anything happens to my daughter, Davido Adeleke should be held responsible as he has threatened to deal with her. My daughter is a German citizen by birth and nationality and I am tagging everybody including the bloggers to come out and present proof that my daughter Heidi insulted or called chioma out directly. I have so many threat messages to my daughter which we have ignored over a couple of days but this time, we are not ignoring this. As a mother this time I am NOT ignoring any threat to my daughter. I want the whole world to see this. We have had Enough and nobody will take my silence for granted."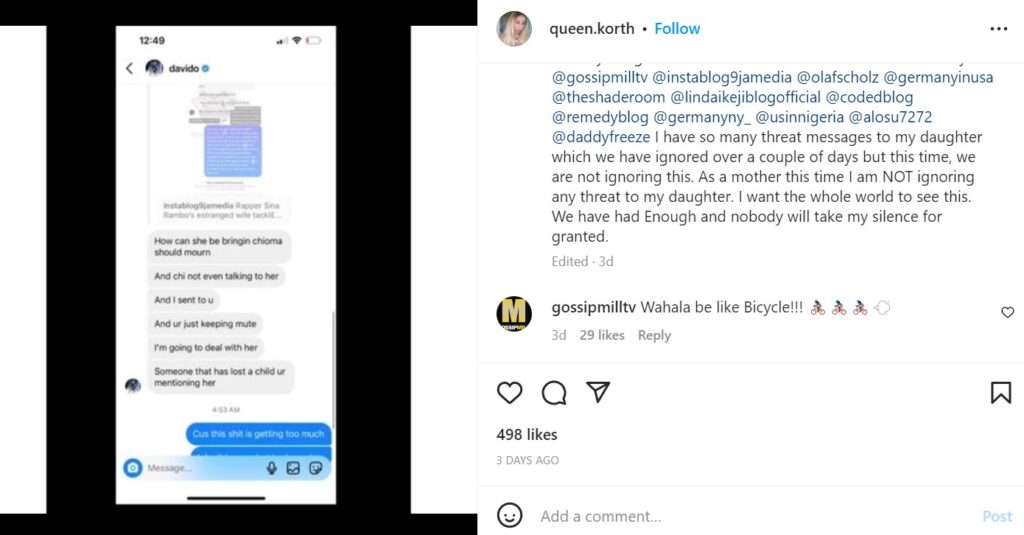 Days after the saga, Davido has unfollowed his cousin on Instagram for leaking a conversation they had in confidence with his mother-in-law, causing her to drag him publicly.
A quick glance at his Instagram following showed that he has unfollowed his cousin, however Sina Rambo is still following him.
See below,