A corps member has cried out online after reportedly receiving a monthly allowance of 330,000 naira instead of the regular 33,000 naira.
Typically, serving corps members receive a monthly allowance of 33,000 naira from the government. However, this lady, in a video she shared online, claimed that she was overpaid for a particular month, receiving ten times more than her usual allowance.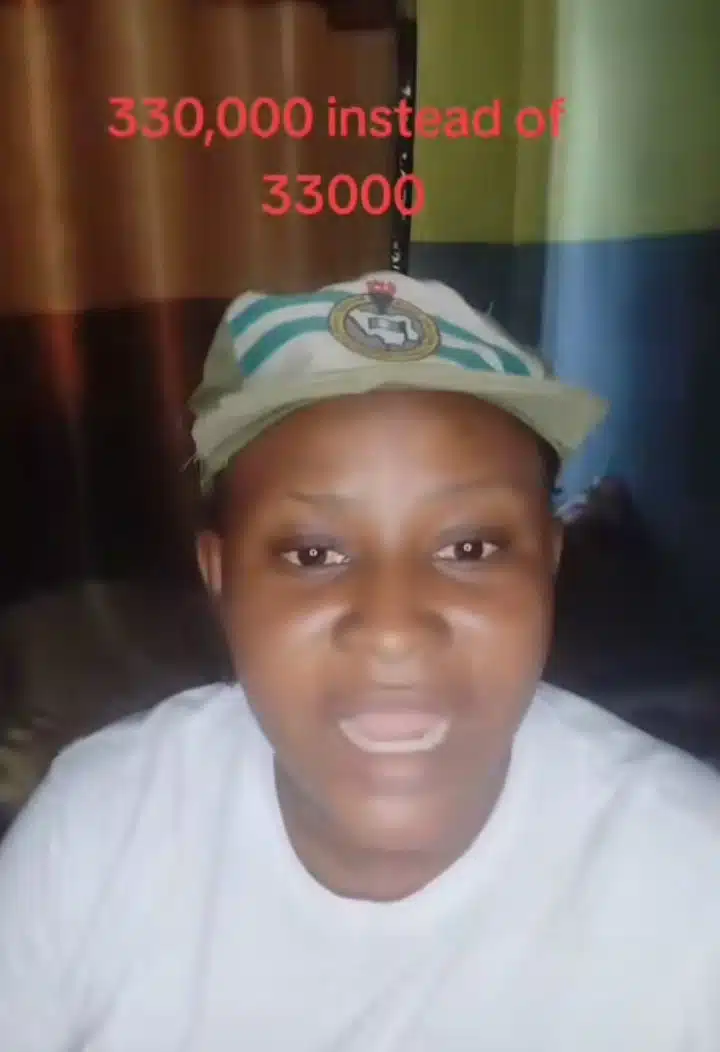 In the video, the lady, dressed in a white shirt and an NYSC cap, sought advice from netizens on what to do with the money.
She asked whether she should return it or keep it, and also inquired about the proper procedure to follow if she wants to return the money, whether she should report it to her local government inspector or her bank.
Watch her speak below,