Portable, has bemoaned the recent fuel scarcity being experienced in Lagos, Ogun, and other major states in the country.
In a video he posted online, the Zeh Nation boss can be seen sweating profusely as he joins the long line of people waiting to fill up at a fuel station.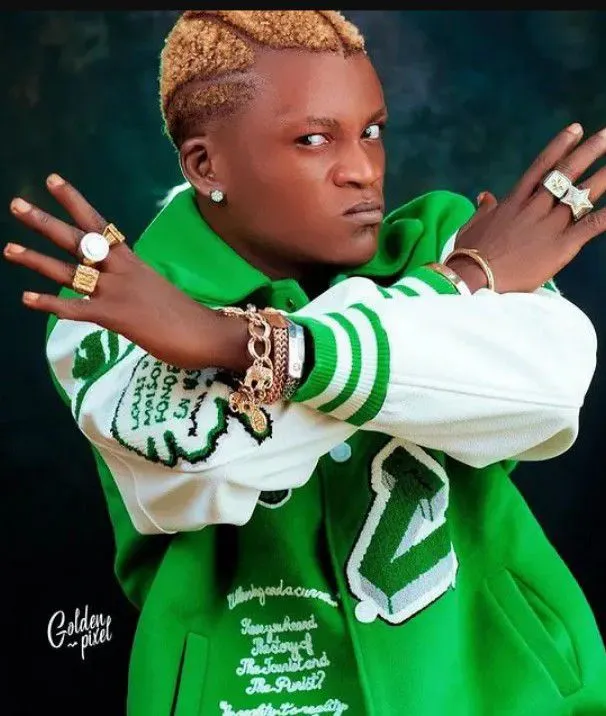 According to him, getting fuel lately has been a hassle, and he pleaded with the government to find a solution to the fuel shortage.
He added that he is sweating heavily inside the vehicle because he is unable to use the air conditioner due to lack of fuel.
"Happy New Month Kinimah Akoi No Fuel 
 We need Fuel 
Wahala Wahala Wahala 
," he captioned the video.
Watch video below,
In other news, popular Nollywood actress, Mercy Johnson has shed more light on her experience working with actress turned politician, Funke Akindele.
Mercy, who starred in Funke's upcoming movie 'Battle on Buka Street' along with other A-list actors, shared her experience on the set of the movie.
According to her, Funke Akindele, who doubled as an actress and director for the movie, is a dexterous actress who combines her different entertainment skills to produce superb movies.
The mother of four added that it's always an amazing experience working with Funke because she is multi-talented and creative.
She said:
"Funke Akindele Bello is an actor now also directing her project and other projects. I always say when an actor becomes a director is a plus for any actor she is directing because For somebody like her who is top-notch when it comes to acting when she gives her creativity as a director and prowess as an actor it sums up those things and imbibes it into you as an actor in her film.
You can imagine what you will come out with, you come out with exploits so it's always a plus working with people like her directing me."