Aisha Yesufu has given her opinion on marriage and its longevity.
Reacting to the news about Patrick and Iretiola Doyle's marriage, she stated that the focus of marriage should be the happiness of the couple and not longevity.


According to her, people should be comfortable with divorce and understand that they can go their separate ways when the marriage no longer worked out and be happy.
She tweeted;
"We should learn to be comfortable with divorce. The longevity of a marriage should not be the prize. The prize should be happiness, fulfillment and mental well being of the couple involved. Where it is no longer optimal, people can decide to go their separate ways and be happy."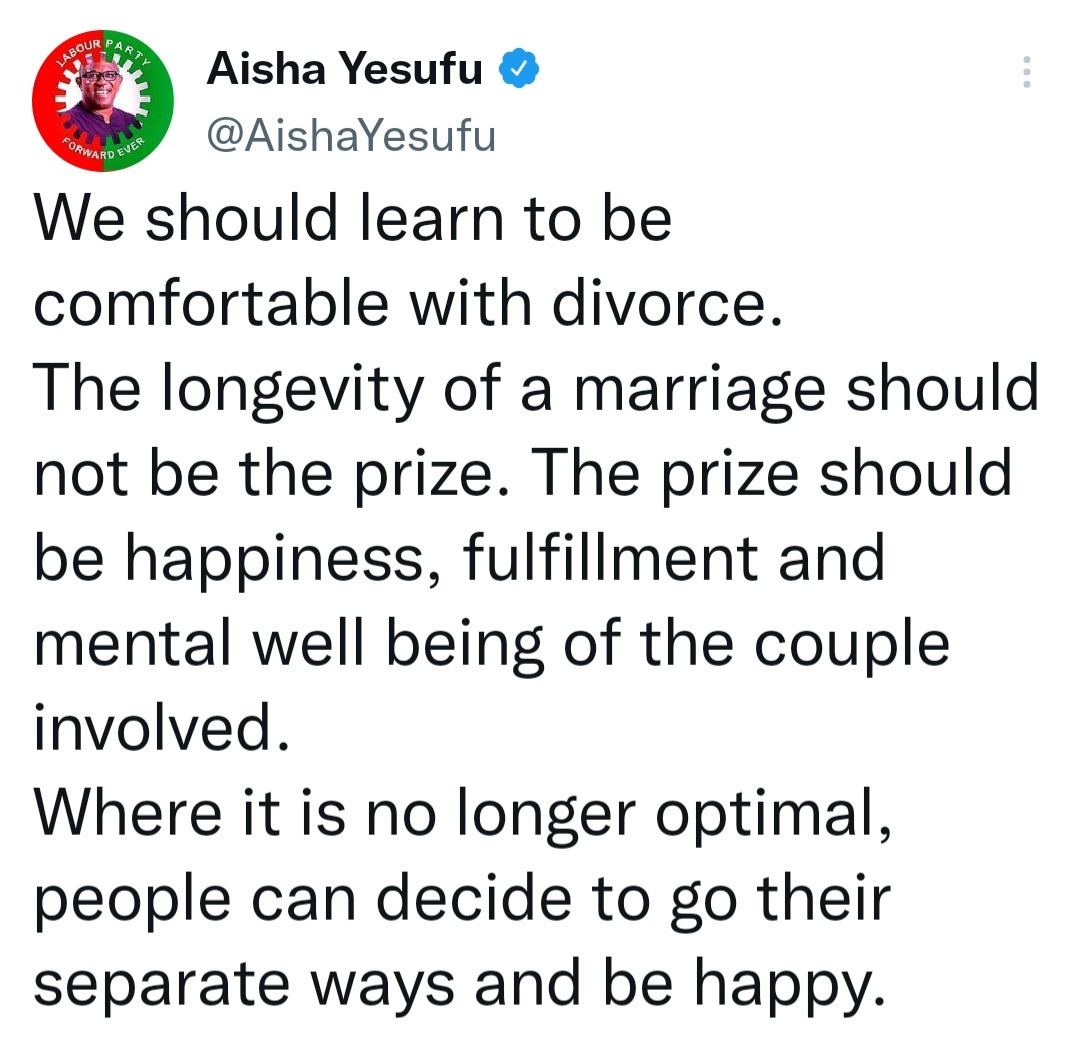 A while back, Aisha Yesufu reacted to a Twitter user who said he has never seen a fine Edo man in all his years of existence.
The Twitter user shared his observation while reacting to a picture of a former governor of Edo state, Lucky Igbinedion, and the current governor of the state, Godwin Obaseki.
See here.
Reacting to the viral tweet that caused quite a buzz on the microblogging platform, Aisha, an Edo-born activist, agreed that men from her state are seldom handsome but stated that they are "fine where men are supposed to be fine".
According to the mother of two, she can attest to this because her husband is also from Edo state.
"Edo men no dey carry am for face. Na where men suppose fine dem dey fine. As an Edo woman married to an Edo man I confirm to you, dem fine where man suppose fine. 
", she tweeted.