Nollywood actress turned entrepreneur, Susan Peters, has revealed one of the numerous reasons why her seven-year-old marriage hit the rocks.
Susan got legally hitched to her Dutch husband, Koen Croon, at the Ikoyi Marriage Registry, Lagos, in 2015, but news of their divorce hit the internet in 2022, though there were speculations that their marriage ended long before then.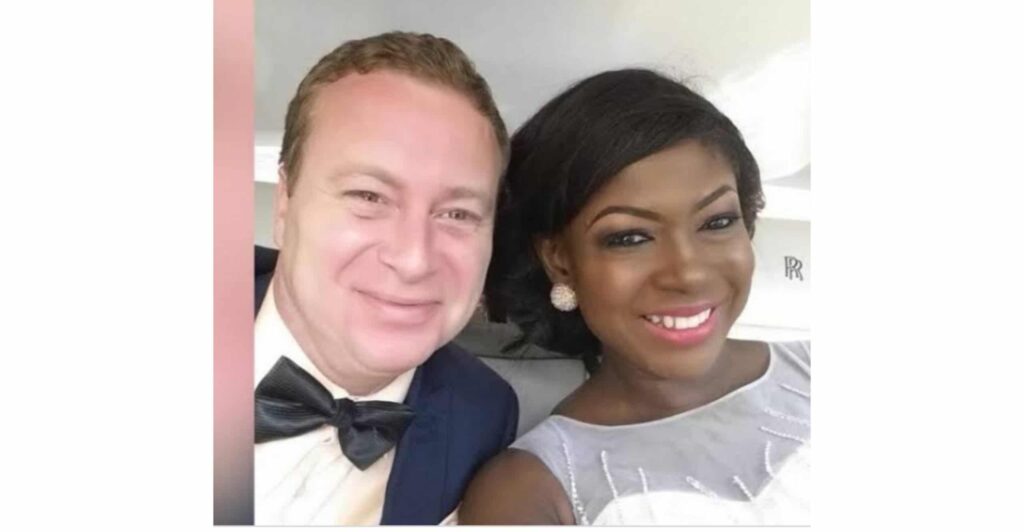 The estranged couple's marriage was reportedly turbulent from the start because they were living miles apart. While the actress was focused on her acting career in Nigeria, her husband was overseas.
The 42-year-old actress reportedly refused to sacrifice her successful acting career for her marriage, which suffered greatly and eventually crashed due to infidelity.
Susan has since moved on with her life and have deleted every trace of her ex-husband from her social media pages.
Well, in a recent event, Susan has disclosed that her former mother-in-law never liked her because of her skin color.
She stated this while reacting to a video of the Duke of Sussex, Prince Harry, speaking on how the royal family treated his wife, Meghan, because she is half-black.
Taking to her Instagram page, Susan said her mother-in-law also disliked her through out her short-lived marriage, which probably contributed to her failed marriage.
"We all go through the same thing, my mother In-law never liked me too. I think the color itself is intimidating, oh well … we never agreed with each other at all," Susan wrote.
See her post below,