5 days into one of the biggest sports events in the world, the FIFA World Cup 2022, players have upped the ante in this edition and have set numerous records in the early stage of the event. This is why we have compiled a list of the five records set and broken in the competition so far.
5. Indispensable Luka Modric
Croatian Captain Luka Modric, in the opening fixture of his country, became the first and only player in football history to play in both the European Championship and FIFA World Cup for three different decades. Luka Modric made his first appearance in the 2000s in 2006, and he made his second appearance twice in the 2010s in 2014 and 2018, before making his third-decade appearance in 2020s at the event in 2022.
4. Goal Machine Giroud
French forward Olivier Giroud, with his two stunning goals in France's opening fixture of the competition against Australia at the FIFA World Cup 2022 in Qatar, saw the 36-year-old player tie legend, Thierry Henry as the highest goal scorer in the history of France with a total of 51 goals. Although Giroud had not scored in any of France's games at the 2018 edition of the competition, he seems to have his eyes set on getting more goals and also becoming the highest goalscorer for the French national side.
3. Unbelievable Saudi Arabia
Saudi Arabia, in the victory over Argentina in their opening fixture at the FIFA World Cup 2022 in Qatar, became the first Asian side to score more than a goal against Argentina at the world cup. Saudi Arabia also ended Argentina's 36 matches unbeaten run across all international competitions. It also became the first victory of a non-European side against Argentina since the victory of Cameroon in 1990.
2. Defence Solid Uruguay
Uruguay, following their draw against South Korea in their opening fixture of the FIFA World Cup 2022, has not conceded a goal in over 450 minutes in the group stages of the World Cup. This just shows how defence solid the Uruguayans are as the last player to score against them in the group stages of the competition was Wayne Rooney in the 2014 edition of the competition.
1 Evergreen Cristiano Ronaldo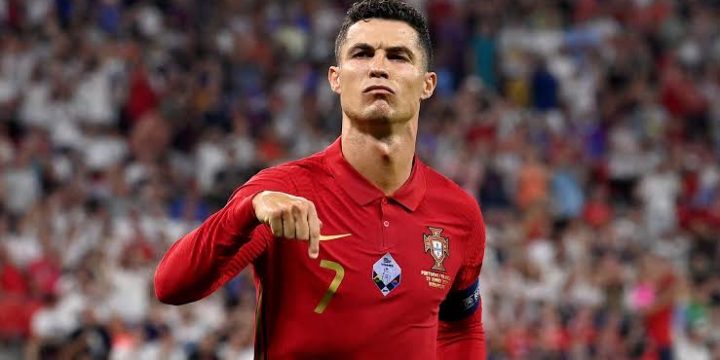 The list of records in competition would not be complete if the legend Cristiano Ronaldo did not make an appearance, and the superstar made the list in 2022 once again as his first goal from the penalty spot took CR7 to the level of being the only male player to score in 5 consecutive world cup competitions.
These are the records we have gotten so far to mention a few all eyes would still be on the competition till the final match of the event.