A 28-year-old man has reportedly died while exercising at the gym on Friday, November 11.
According to reality TV star Niyi, who shared the news on Twitter, the man had high blood pressure and had been warned by his doctor against engaging in strenuous activities, but he ignored the warning.
Niyi revealed that the young man not only disregarded his doctor's warning but also refused to take his medication.
Sharing the story on Twitter, the former Big Brother Naija housemate urged gym enthusiasts to get examined by a doctor before hitting the gym.
"Guys … if you are going to be gyming. Please try and get your heart tested by a Doctor..Blood pressure and those medical tests. A guy just died at the gym today during exercise. He was 28. Apparently he had high blood pressure and not taking meds and his Doc warned him", Niyi wrote on Twitter.
See his post below,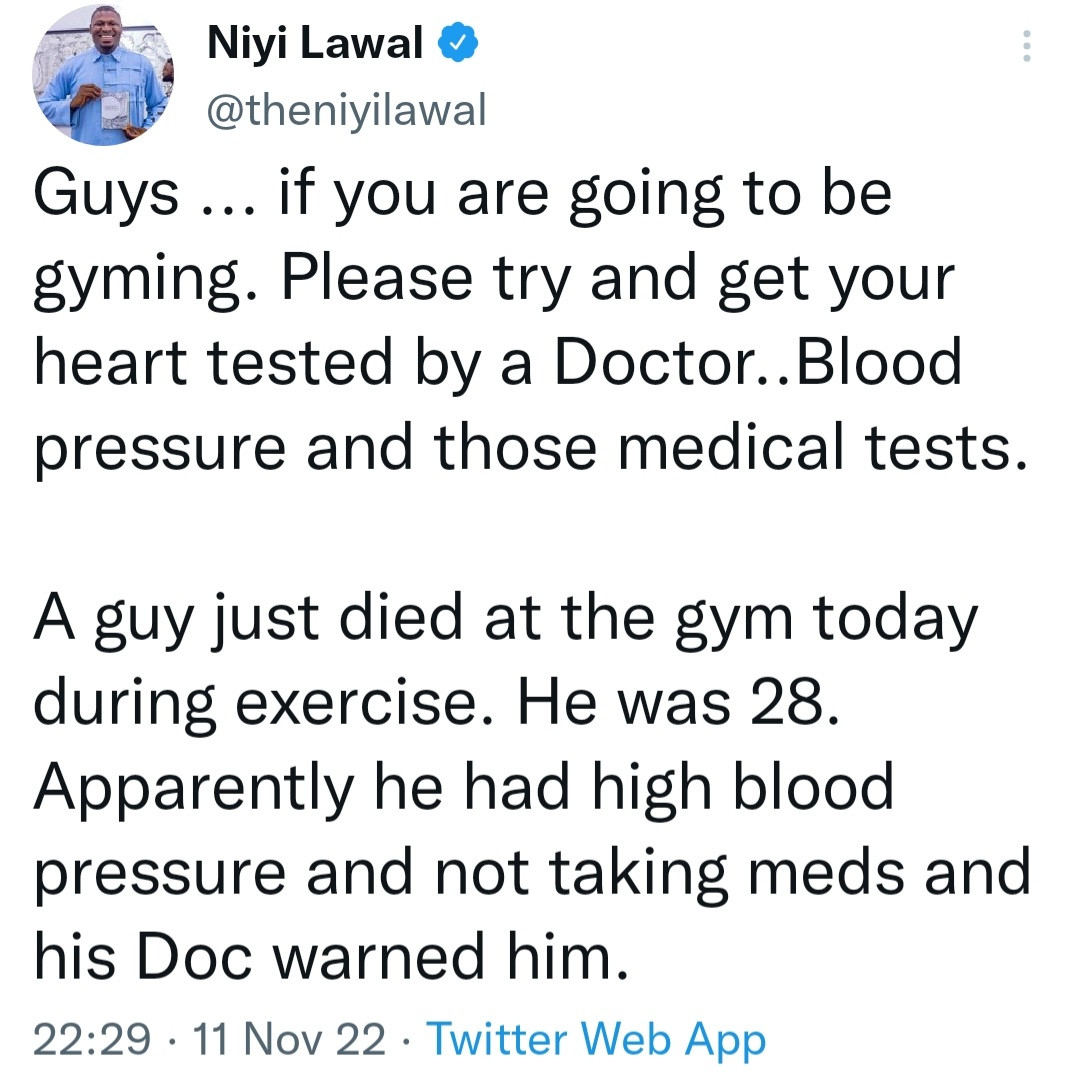 In other news, Ghanaian singer and socialite, Mona Montrage popularly known as Hajia4real, has reportedly been arrested for alleged fraud in the UK.
She was nabbed on Friday, November 11, in connection with an $8 million shady deal that occurred during her stay in the United States.
According to a Twitter blogger, Olele Salvador, Haija4real was arrested through the joint effort of US and UK police as she has been on a red list in the US for sometime now.
Hajia4real, who travelled to the UK in October for the Ghana Music Awards 2022, has reportedly now been picked up by the police in UK for questioning.
Some local news media in Ghana claim the Ghanaian big girl was a 'middle man' for some internet fraudsters. Read here.